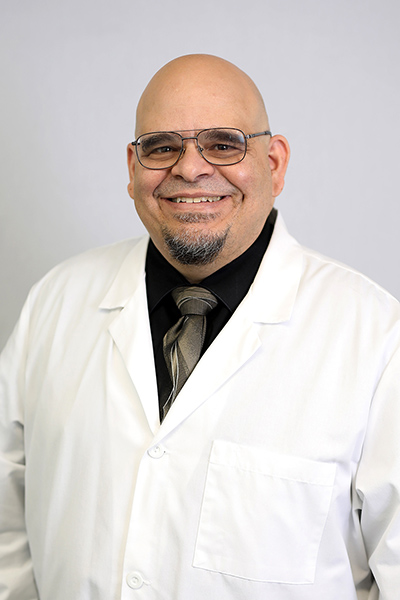 Guillermo Rodriguez, MD

Guillermo Rodriguez, MD is the Chief Medical Officer for North Penn Comprehensive Health Services and brings a wealth of clinical experience to the team. From a young age, Dr. Rodriguez knew he wanted to join the medical field. His father was a cardiologist, but he found his own calling in family medicine—building lifelong relationships with patients of all ages and treating a diverse array of conditions each day. Dr. Rodriguez is particularly passionate about advancing family medicine in rural areas like Tioga and Bradford Counties. He is committed to helping underserved populations that might otherwise go without access to high-quality care.
He received his medical degree from the Ponce School of Medicine and completed his family medicine residency at Robert Wood Johnson Medical Center. Prior to joining Laurel Health, he worked at Geisinger and served as associate director of St. Joseph Medical Center's Family Medicine Residency.
In his free time, Dr. Rodriguez enjoys composing and performing music, spending time with his family, and exploring the beauty of Tioga County.