Comprised of community leaders with diverse skills and expertise, the Laurel Health Centers' Board of Directors works to bring you excellent service every day. Our board members volunteer their time to plan and enact strategic goals to meet our community's health and wellness needs. Modeling our organization's core values of excellence, quality, compassion, caring, dignity, respect, and stewardship, the board is committed to ensuring access to and delivery of high-quality services.
Executive Board Chair
Jody Thomas
Bradford-Tioga Head Start Executive Director
Personnel Chair
J. Dennis Murray, PhD
Emeritus Psychology Professor - Mansfield University
Director & Board Secretary
Donna R. Wilson
Retail Store Manager
Northern Tioga School District Principal
District Office Manager - Rep. Pickett
Bradford-Tioga Housing Authority Executive Director
Home Page Network President
About Our Board of Directors
The Laurel Health Centers are a locally guided, integrated community healthcare system dedicated to excellence in both health and human services. Our mission is to improve the health and well-being of the communities we serve by providing world-class care in a compassionate, patient-centered environment. With community-minded partnerships, we support our vision of becoming the provider of choice that places patients at the center of all we do.
We aim to ensure every patient gets the right care, in the right way, at the right time. Every time.
Our volunteer board of directors, made up of representatives from the communities served by the Laurel Health Centers, generously contribute their time, knowledge, and skills to provide insightful direction to the organization.
The values that guide our actions and services include:
Compassion & Caring - We treat others as they wish to be treated, with respect, sensitivity, and a genuine caring concern for all.
Excellence & Quality - We are committed to maintaining the highest standards of safety and service through continuous evaluation and quality improvement.
Respect & Dignity - We are committed to respecting the diversity, privacy, and confidentiality of those we serve.
Stewardship & Integrity - We are committed to responsible management of our resources to ensure sustainability of our services to the community.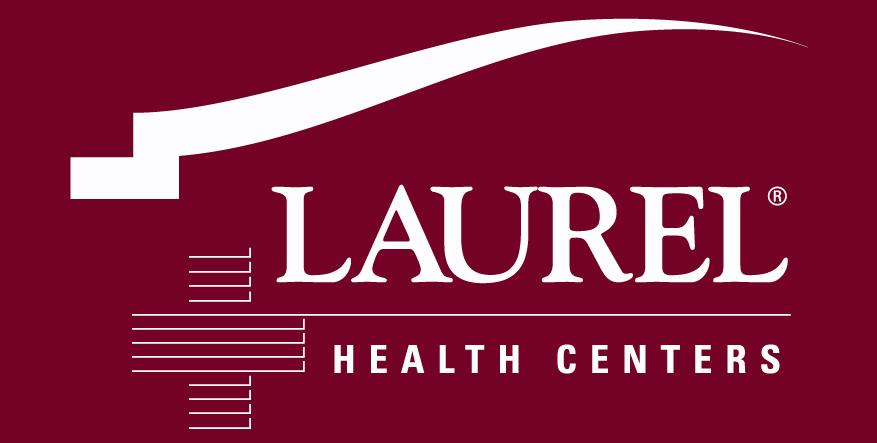 Blossburg LHC
6 Riverside Plaza
Laurel Dental - Blossburg
116 Seymour St.

Family Medicine (6 Riverside)
Mon & Fri 8:30 am - 5:00 pm
Tues - Thus 8:00 am - 6:00 pm

Dental Services (116 Seymour St)
Mon - Thu 7:30 am - 4:30 pm
Fridays 7:30 am - 1:30 pm

570-638-2174 (LHC)
570-638-3468 (Dental)

Lara Jaussi, DO
Stephen Ollock, DMD
Katie O'Reilly, CRNP


Lawrenceville LHC
32 East Lawrence Road


Family Medicine
Mon - Fri 8:30 am - 5:00 pm
Dental Services
Mon - Fri 8:00 am - 4:30 pm


570-827-0125


Mark Molckovsky, MD
Phyllis Scott, MD
Michael Telehany, DDS
Kelly Carr, CRNP


Wellsboro LHC
7 Water Street


Mon - Thu 7:00 am - 7:00 pm
Fridays 7:00 am - 5:00 pm
Saturdays 8:00 am - 4:30 pm

570-724-1010


Edmund Guelig, MD
Guillermo Rodriguez, MD
Donald Sweeney, DO
Kyle Ungvarsky, MD
James Biery, PA-C
Liz Koury, PA-C
Scott Kroll, CRNP
Olivia Mays, CRNP
Allison Moss, PA-C

Elkland LHC
103 Forestview Drive

Mon - Fri 8:00 am - 5:00 pm


814-258-5117

Olufemi Awosika, MD
Steven Heffner, DC
Sara Ritchey, PA-C
Annie Sumrall, Pediatric CRNP



Mansfield LHC
416 South Main Street

Mon - Fri 8:30 am - 5:00 pm

570-662-2002


Maria Cruz, MD
George Dy, MD
James Biery, PA-C
Angela Dixon, CRNP

Westfield LHC
236 East Main Street

Mon - Fri 8:30 am - 5:00 pm

814-367-5911


Guillermo Rodriguez, MD
Mandy Spencer, PA-C
Valley Provider Team

Laurel Pediatrics
1 B Main Street, Wellsboro

Mondays 8:00 am - 8:00 pm
Tues - Fri 8:00 am - 5:00 pm


570-724-7100

Barry Clark, MD
Kate Abadi, PA-C

Pediatrics in the Valley:
Annie Sumrall, Pediatric CRNP
Elkland LHC & School-based Care
814-258-5117

Laurel Behavioral Health
114 East Avenue, Wellsboro

Mon & Thurs 8:00 am - 5:00 pm
Tues & Wed 8:00 am - 8:00 pm
Fridays 8:00 am - 4:30 pm

570-723-0620


James E. Manning IV, MD
Gerald Cerrone, PhD
Jackie Wiand, PA-C
Kathryn Brodrick, ACSW, LCSW
Anne Anderegg, LCSW
Tyler Benelli, LCSW
Alyssa Hoffman, LCSW
Lori Makos, LCSW
Kristina Mielke, LCSW
Jonelle Brennan, RN

Laurel Health & Wellness Center
40 W Wellsboro St., Mansfield

Administration
Mon - Fri 8:00 am - 5:00 pm

Behavioral Health:
Mon & Fri 8:00 am - 4:30 pm

Chiropractic Services:
Mondays 7:00 am - 6:00 pm
Tues - Thu 8:00 am - 5:00 pm

570-662-1974 (Chiro & LBH)
570-662-1945 (Admin)

Sarah Taylor, DC
Behavioral Health
Care Coordination Team
Chiropractic Services
Laurel Health Administration


Troy LHC
45 Mud Creek Rd.


Mon & Wed 8:00 am - 6:00 pm
Tues & Thurs 7:00 am - 6:00 pm
Fridays 8:00 am - 5:00 pm

570-297-3746


Richard Husband, DO
Steven Heffner, DC
Angela Mosser, CRNP
Linda Thorp, CRNP
Tyler Benelli, LCSW