By Kristy Warren


Are you struggling to find a health plan that's a good fit for you and your family, or anxious about navigating the new Pennsylvania insurance marketplace Pennie.com? The Laurel Health Centers are here to help with free enrollment counseling! You don't have to be a health center patient to use this free service, and appointments are available throughout the full enrollment period (November 2020 - January 15, 2021).
ARE YOU READY FOR OPEN ENROLLMENT?
Open enrollment is the time when you can sign up for marketplace healthcare coverage by selecting a health plan for you or your family. This year's open enrollment period kicked off November 1st with some big changes. For the first time, PA residents will shop for health insurance plans through the brand-new state insurance exchange Pennie.com instead of the federal marketplace (Healthcare.gov).
Pennie.com accounts are created automatically for former Healthcare.gov users to make the transition as seamless as possible. It aims to improve health coverage for Pennsylvanians by lowering healthcare costs and plan premiums to make health insurance more affordable for both individuals and families.
Click the video below to watch the Laurel Health Centers' certified application counselor Carla Westlake walk you through what's new, how to sign up, and where to turn if you need help choosing or enrolling in a plan! To make a free appointment to discuss your options, call Carla at 570-723-3424.
KEY DATES TO KNOW:


Open enrollment for health insurance runs from Nov. 1, 2020 to Jan. 15, 2021


Dec. 15 is the last day to enroll for coverage that starts Jan. 1, 2021; if you enroll after Dec. 15, your health coverage begins Feb. 1, 2021


Jan. 15, 2021 is the last day to enroll in marketplace plans


If you lose your health insurance outside of the open enrollment period, you may be eligible for special enrollment
NEED HELP FINDING A PLAN OR SIGNING UP?
If you need help navigating Pennie.com, choosing a health plan, or determining if you're eligible for additional financial assistance, Laurel Health counselors are available to support you and make the process less stressful. LHC counselors explain the basics, compare coverage, and empower patients to make informed decisions.
The Laurel Health Centers provide support and enrollment assistance for commercial Pennie.com marketplace plans, Medicaid, and sliding fee programs; for help with Medicare plans, contact your social security office or local Area Agency on Aging office. We offer free appointments year-round to discuss insurance concerns; application help is available the entire open enrollment period (Nov. 1, 2020 – Jan. 15, 2021). Call us at 570-723-3424.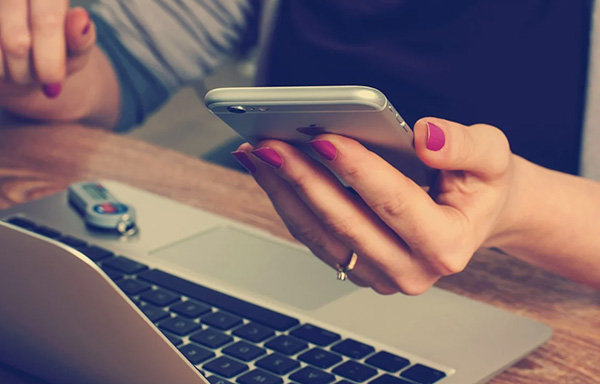 "We assist patients with understanding and comparing their options for coverage through the new state marketplace and/or insurance affordability programs like Medicaid and CHIP," explains Carla Westlake, LHC certified application counselor. "Our goal is to help everyone find a health plan that is a good fit. Anyone planning to enroll in health insurance this fall or who is currently uninsured / underinsured and looking for the right affordable coverage is welcome to make an appointment."
As federally qualified health centers (FQHC), the Laurel Health Centers provide expert care to all patients, regardless of their ability to pay, and offer free support services like insurance enrollment support and a sliding fee program to help patients maintain access to quality care.
Visit Pennie.com now to review available plans, resources, FAQs, programs, and enrollment deadlines. For more information on health plans or to make a free appointment, call 570-723-3424 today.