By Kristy Warren



The Laurel Health Centers are excited to welcome Linda Thorp, CRNP to our provider team. She will be seeing patients at the Mansfield Laurel Health Center, located at 416 South Main St. in Mansfield.
Linda brings 33 years of excellent nursing experience across a wide range of specialties, including emergency care, case management, staff development, family medicine, diabetes education, care coordination, and home health / hospice services.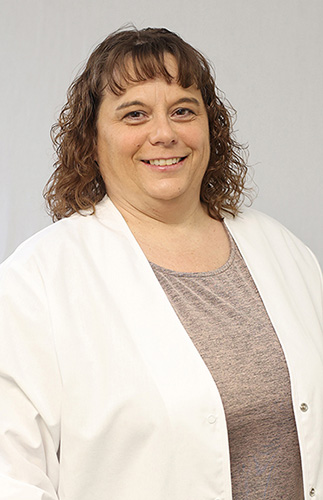 "I became a certified registered nurse practitioner to make a positive difference in people's lives. I enjoy working in family medicine because it allows me to really get to know people and build long-lasting relationships with my patients."
Linda received her Master of Science in Nursing from Chamberlain University in Illinois and is passionate about caring for patients of all ages.
She specializes in addressing chronic conditions like Crohn's Disease and caring for seniors.
Prior to joining Laurel Health, she worked with Guthrie Troy Community Hospital and Arnot Medical Services. She is married with two adult children and in her free time, she likes to read and spend time with her beagle puppy.
She is currently accepting new patients of all ages. To make an appointment with Linda, call 570-662-2002. Both traditional onsite appointments and telemedicine visits are available at all Laurel Health locations. To learn more about Laurel Health's family medicine and specialty services, click here.