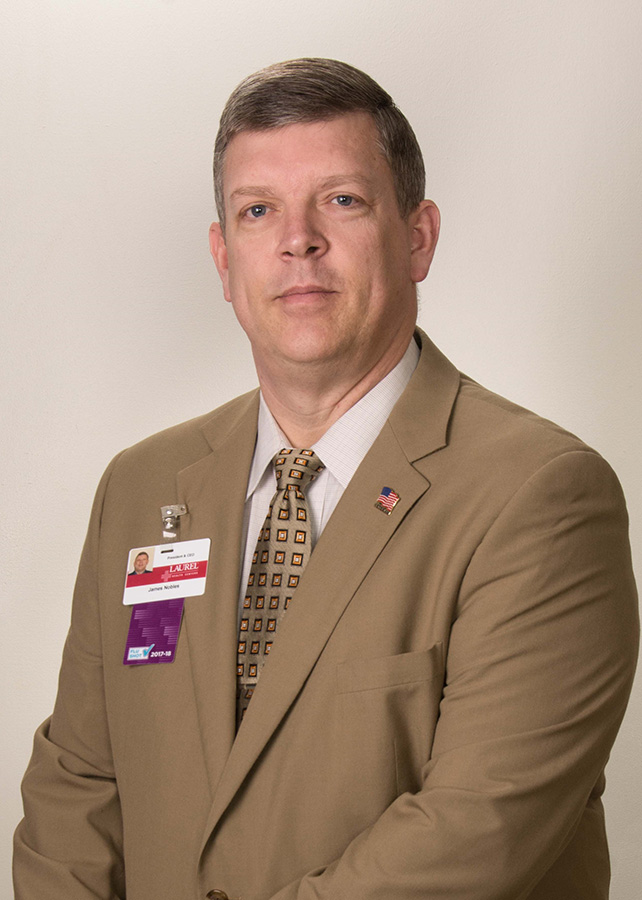 James A. Nobles, MPH, President and CEO

James A. Nobles, MPH is the President and Chief Executive Officer of North Penn Comprehensive Health Services, which is comprised of the Laurel Health Centers, Laurel Pediatrics, the Laurel Health & Wellness Center, Laurel Dental, and Laurel Behavioral Health.
Laurel Health offers award-winning family medicine, mental health, and specialty services for the whole family. Mr. Nobles joined Laurel Health's executive leadership team in 2018 and has over 35 years of extensive healthcare experience. Since taking the helm, he has more than doubled the size of Laurel Health and expanded much-needed community services, including chiropractic care, sports medicine, electromyography (EMG) testing, dental services, and school-based care.
Mr. Nobles champions the importance and growth of local healthcare, opening the first Federally Qualified Health Center in Bradford County, PA: the Troy Laurel Health Center. He has also focused on expanding dental care throughout the region via strategic community partnerships and acquisitions, developing Laurel Health's dental clinics in Blossburg, Lawrenceville, and Towanda, PA.
He retired from the U.S. Navy in 2012 with over 25 years of active-duty service. Throughout his naval career, he proudly served in a variety of senior leadership positions and tackled many challenging assignments. He holds a Bachelor of Science degree in Health Sciences, a Master of Science degree in Public Health, and an Emergency & Disaster Management Certificate from Trident University International in Cypress, California. He is also a distinguished graduate of the Navy Senior Leadership Academy at the U.S. Naval War College in Newport Rhode Island.
Mr. Nobles is also very active in the community, serving on a variety of local / regional boards and foundations. Most notably, he was elected to serve Region III of the Southern Tioga School District Board of Education, serves as the president of the Greater Mansfield Chamber of Commerce, sits on the Develop Tioga Board of Directors, and was appointed to the Northern Tier Planning & Development Commission's Northern Tier Workforce Development Board.