By Kristy Warren
Earth Day is a great opportunity to look at our relationship with nature and how our environment affects our health.
The Laurel Health Centers celebrated Earth Day with a gift of potted plants to our employees. From the air we breathe to making sure we get enough vegetables in our diet, plants play an especially important role in our well-being. Click here for easy tips on how to work more fruits and vegetables into your diet and learn how nutrition can support your health and wellness goals.
Pictured below are staff from across Laurel Health posing with their gifted plants. Thank you to our HR and Support Teams for coordinating this gift for our staff!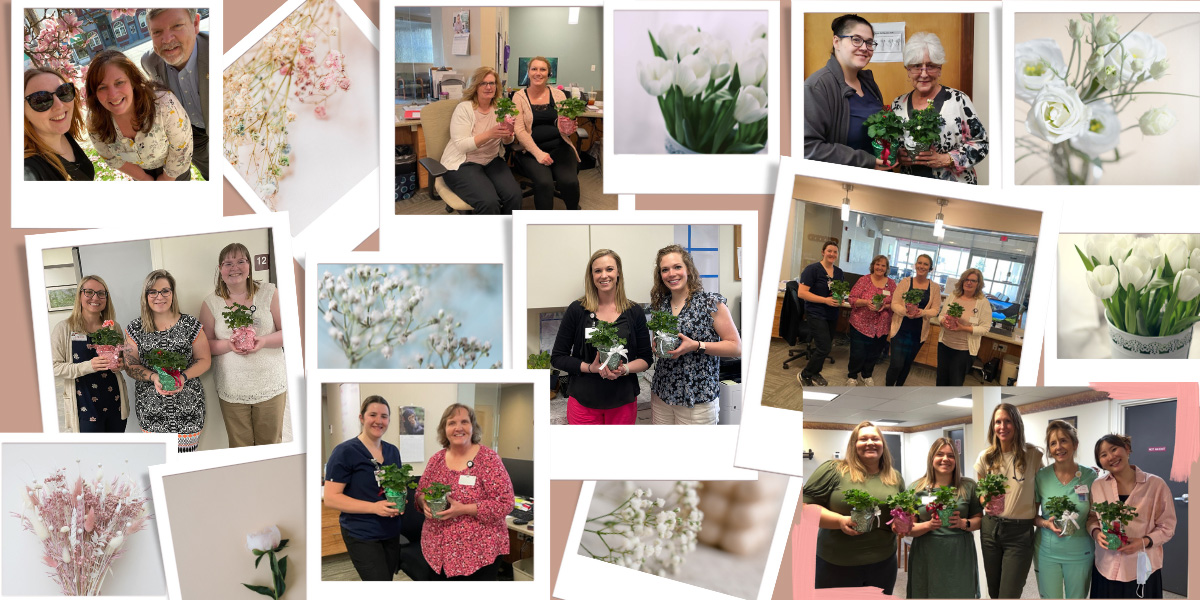 Staff featured in the Earth Day collage above includes:
Kait, Sally, Betty, and Sheryl from the Troy Laurel Health Center
Casey, D'lana, Annie Sumrall, Pediatric CRNP, Cheryl, and Hana Sullivan, CRNP from the Elkland Laurel Health Center
Lori and Chris from the Westfield Laurel Health Center
Laurel Behavioral Health team members Jackie Wiand, Psychiatric PA-C, Jenny Sparling, PMHNP, Kelly, Brooke, and Taylor
Administrative team members Julia, Amy, and Laurel Health's President & CEO James A. Nobles, who posed beside the beautiful magnolia tree in Blossburg where the former Blossburg Laurel Health Center was located before moving to its current location at 6 Riverside Plaza.