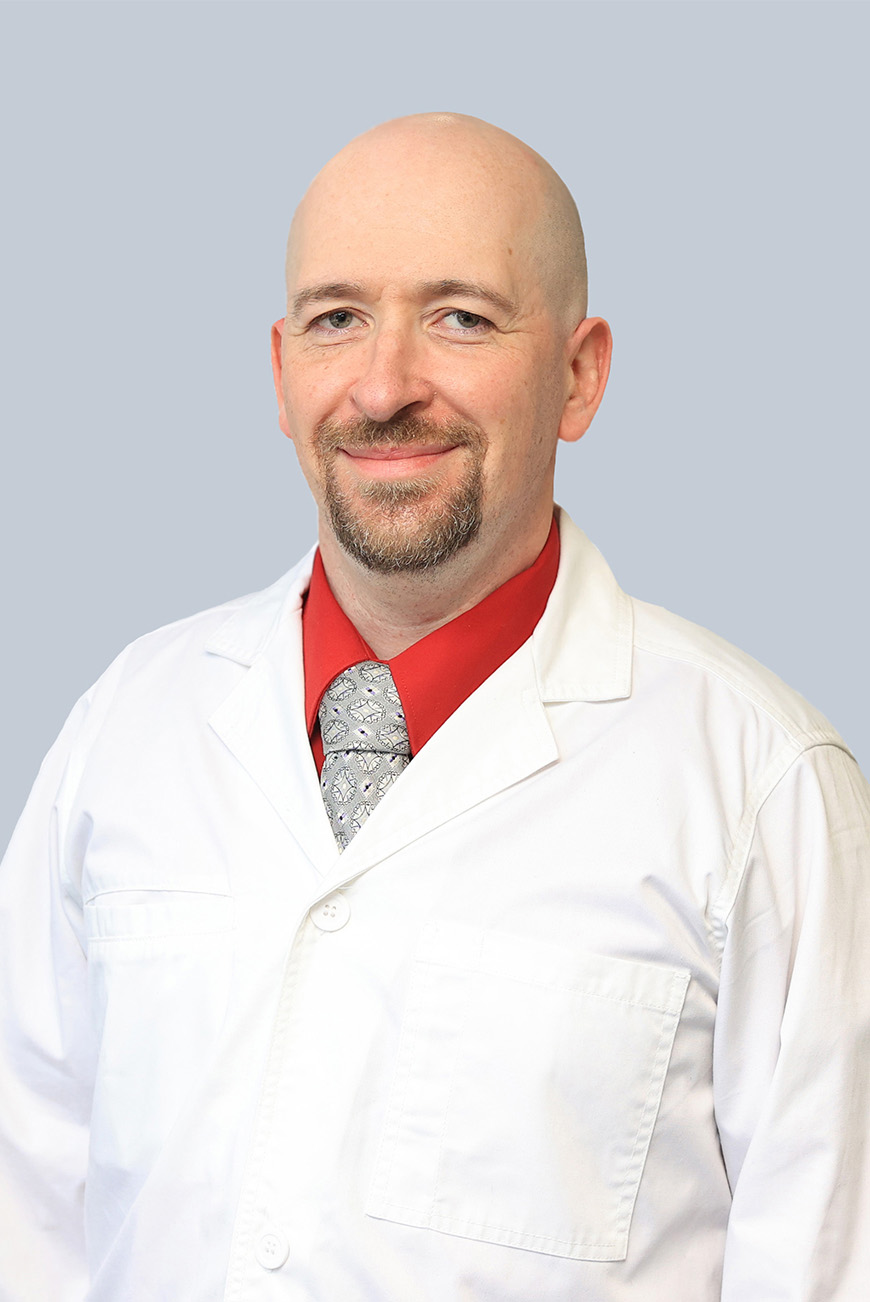 Daniel has a background in family medicine and primary care with additional clinical experience in inpatient and home health settings. He is especially passionate about preventive wellness care to help patients stay healthy and live healthier lives.
"I've always been invested in seeing people and animals get better. My interest in wellness came early when I nursed a chicken back to health as a child—I was caring for all kinds of creatures," he shares.
"What led me to family medicine is my passion for preventive medicine. It's heartbreaking to see someone suffer from a preventable disease because they skipped wellness screenings or put off seeing a provider."
When treating patients, Daniel takes a holistic approach to addressing their care needs and examines how those needs overlap to affect someone's overall well-being.
"I enjoy the detective work of investigating what my patients are experiencing and unraveling how everything fits together," he adds. "I've seen firsthand the difference primary care can make in a patient's life, especially regarding diagnosing problems and intervening early when something is wrong. The most rewarding part of my job is seeing people get better."
Daniel received his Bachelor of Science in Biology from SUNY Oneonta in New York, his Bachelor of Science in Nursing from Mansfield University in Pennsylvania, and his Master of Science in Nursing from Chamberlain University in Illinois where he focused on family medicine.
In his free time, he is an avid reader and hiker. He also enjoys exploring the great outdoors and spending time with his family.
Daniel Branzburg, CRNP is accepting new patients at the Troy Laurel Health Center. To make an appointment, call 570-297-3746.
Click here for more information about Laurel Health's family medicine and primary care services.