By Kristy Warren
To celebrate National Nutrition Month, registered dietitian Gena Rasmussen from the Laurel Health Centers visited local schools to show how healthy eating can be fun and delicious!
Thanks to a very generous donation from Painterland Sisters Yogurt, Gena shared 536 cups of tasty, locally produced yogurt while talking with children about how we get nutrition from our food and the important roles protein, vitamin D, and calcium play in building strong muscles, bones, and teeth.
Special thanks to Painterland Sisters Yogurt and teachers Joanne Shaw and Brigette Largey for helping us coordinate these outreach events at Charlotte Lappla and Don Gill Elementary schools.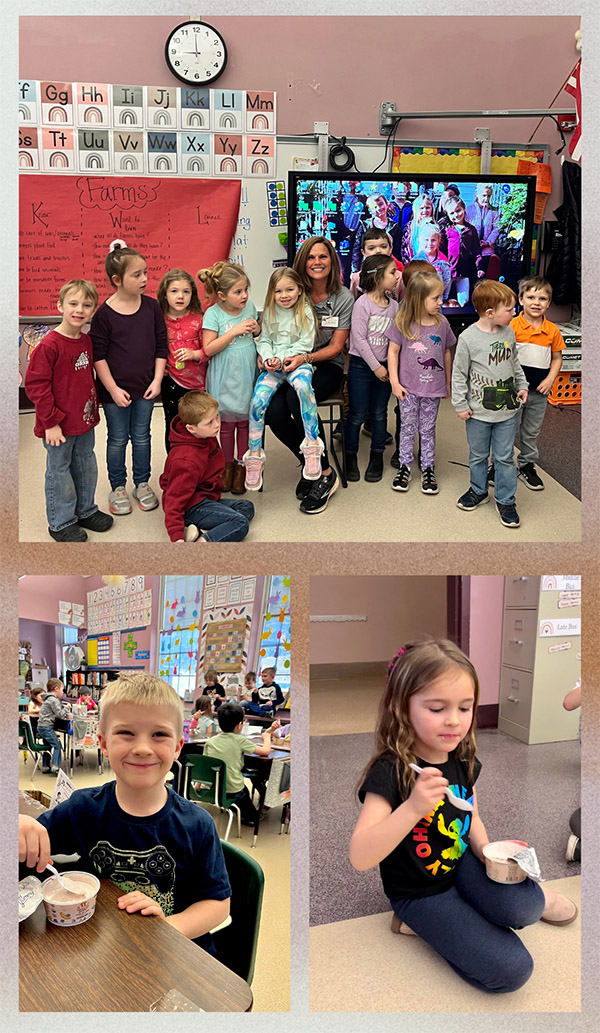 Gena Rasmussen, MS, RD/LDN, is passionate about helping people eat and live well. She works with patients of all ages to develop personalized, sustainable nutrition and wellness plans. "Nutrition is the bedrock of good health," she explains. "Everything starts in the gut, and our diet can impact our mental, emotional, and physical health."
To make an appointment with Gena, call the Laurel Health Center of your choice or 1-833-LAURELHC (1-833-528-7354). For more healthy eating and wellness tips, stay tuned to our Laurel Health news page.