By Kristy Warren

Laurel Health is pleased to announce that Tina Doud-Kearns, certified registered nurse practitioner (CRNP), has joined the Blossburg Laurel Health Center, located at 6 Riverside Plaza in Blossburg, PA.
Tina brings nearly 30 years of veteran nursing experience to the team and has an extensive background providing primary care, women's health, and mental health support. She is especially passionate about dermatology and women's healthcare. Tina is accepting new patients of all ages at 570-638-2174.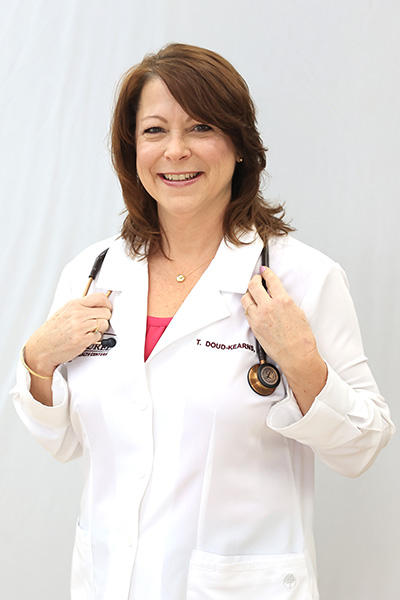 "Coming back to Laurel Health is like coming home; I practiced with Laurel in the Elkland area for many years and continued my work with FQHCs when I moved to South Carolina," she shares. "For the past 15 years, I have worked in an FQHC clinic serving the homeless and transitional population in the Myrtle Beach area and surrounding rural counties."
She enjoys treating a wide range of conditions in patients of all ages and the chance to build long-term connections with her patients.
"What I love best about family medicine is the wide scope of conditions we treat," she adds. "Every day is different! I enjoy analyzing patient histories and the detective work that goes into building an accurate diagnosis."
Doud-Kearns received her Bachelor of Science in Nursing from Mansfield University in Pennsylvania, her Master of Science in Nursing from Syracuse University in New York, and her Postgraduate Degree in Nursing from the University of Rochester in New York.
In her free time, she enjoys exploring the great outdoors, kayaking, hiking, hunting / fishing, spending time with her daughter, and having a quiet night in with a thrilling true crime read.
Tina Doud-Kearns, CRNP is accepting new patients at the Blossburg Laurel Health Center. To make an appointment with her, call 570-638-2174.
Click here for more information about Laurel Health's family medicine and primary care services.