By Kristy Warren


Coronavirus COVID-19 dominates so much of our news and conversation that it's sometimes hard to remember what life was like before it arrived. As we postpone events, plans, and regular routines, there is one thing we shouldn't hit pause on: our health. From important preventive measures like vaccines to managing chronic conditions, staying on top of our wellness is key to a strong well-being. Postponing important tests or treatments too long out of fear of COVID-19 can make health problems worse.
At Laurel Health, we know your health concerns weren't put on pause during the pandemic, and we're committed to caring for all our patients throughout the duration of this "new normal" and beyond. We've been working hard behind-the-scenes to implement strategic, long-term COVID-19 safety measures and flexible appointment options for patients and staff to ensure everyone receives the care they need whenever they need it. Safely.
FLEXIBLE APPOINTMENTS TO MEET YOUR NEEDS
When we think of a doctor's appointment, many of us still picture an exam room—but as technology evolves, healthcare is developing new ways to care for patients, including virtual visits. COVID-19 has challenged us to innovate and adapt faster than ever before, and as part of our proactive COVID-19 strategy, the Laurel Health Centers have launched more virtual telemedicine appointments by phone and video to make sure all our patients can be seen safely.
Telemedicine appointments, or televisits for short, allow your provider to conduct a visit in real-time by phone and video chat. The best part? It's easy! You don't need to download an app or have any special equipment—all you need is an e-mail address and access to a phone, tablet, or computer.

If you have any questions about setting up a televisit, the Laurel Health Centers are always here to help.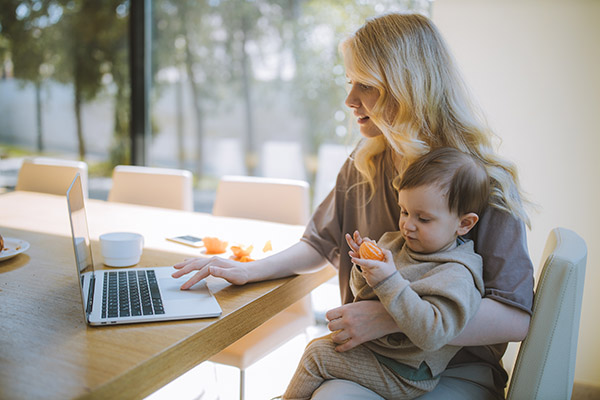 Remember, televisits are an option. They don't replace the need for all in-person care; they are simply another tool in our patient care toolkit that can be used when appropriate.

YES, IT'S SAFE TO COME TO THE CLINIC

In Tioga County, we are fortunate that our COVID-19 cases have remained manageable—thanks in large part to the community's diligence in staying home, social distancing, and masking to slow the spread. The Laurel Health Centers remain vigilant, closely monitoring the situation every day to ensure we are prepared to respond to all of our patients' needs.
Until an effective vaccine and COVID-19 treatments are developed, you can expect a visit to your health clinic to look a little different. One thing that hasn't changed? Patient safety and satisfaction are our number one priority.
Here are some of the many ways Laurel Health is committed to protecting you during your clinic trip:
Call ahead scheduling to pre-screen all patient symptoms, exposure risks, and concerns

New pre-registration processes to eliminate onsite check-in

Thorough patient and staff screenings at each entrance

A parking lot waiting room model to maintain social distancing and reduce time spent in the clinic: patients wait in their car until their provider is ready then are masked and escorted directly to the exam room

Rigorous cleaning and disinfecting procedures followed around-the-clock

All patients are provided a mask before entering

All staff and patients are masked at all times

Increased telemedicine usage as appropriate (virtual visits by phone and video)

Ongoing patient education and signage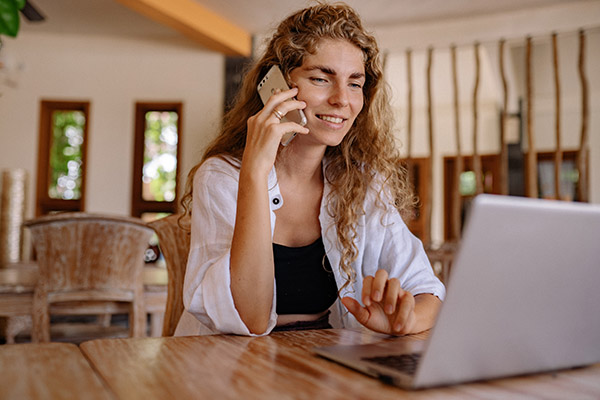 As we begin to look ahead to the next phase of our COVID-19 response, we encourage patients to talk with their family doctors about health screenings, follow-up care, and treatments that may have been postponed to discuss when they should be rescheduled.

If you have a health concern, don't press pause—call your family doctor.
The Laurel Health Centers are committed to making sure all patients receive the care they need safely—whether that's acute care, preventive screenings, vaccines, follow-up care, or wellness checks. We're here for you. Always. To make an appointment, call 1-833-LAURELHC (1-833-528-7354) or visit our contacts page.
Together, we'll choose the care delivery that's right for you, whether that means a virtual telemedicine visit from home or a safe trip to our clinic. For more information about seeking care safely during COVID-19 or Laurel Health Center services, stayed tuned to our news page on laurelhc.org or visit us at facebook.com/laurelhc.