Our mission is to improve the health and well-being of the communities we serve by providing world-class care in a compassionate, patient-centered environment.
With community-minded partnerships, we support our vision of becoming the provider of choice that places patients at the center of all we do. We aim to ensure every patient gets the right care, in the right way, at the right time. Every time.
The values that guide our actions and services are excellence, quality, stewardship, integrity, compassion, caring, dignity, and respect.

OUR VALUES
Excellence & Quality: We are committed to maintaining the highest quality patient care and safety through continuous evaluation and innovative process improvement.
Stewardship & Integrity: We operate with the highest degree of integrity and are committed to responsible management of resources to ensure sustainability of our services to the community.
Compassion & Caring: Treat others as they wish to be treated, with respect, sensitivity, and a genuine caring concern for all.
Respect & Dignity: We are committed to respecting the diversity, privacy, and confidentiality of those we serve.

Federally Qualified Health Centers
The Laurel Health Centers are Federally Qualified Health Centers (FQHC) facilities, which means our mission is to serve the uninsured and underinsured for all residents of Tioga County, by offering services at reduced or no cost depending on income levels. For more information or to make an appointment, call 1-833-LAURELHC.

Sliding Fee Program:
As Federally Qualified Health Centers, we are able to o­ffer discounted services for office visits to all patients who meet the income guidelines whether or not they have insurance coverage. If you think that you may qualify, please request further information from our office staff­ or call our billing office at 877-723-0589.
Outreach and Enrollment:
As Federally Qualified Health Centers, we are also able to o­ffer assistance helping patients find affordable insurance from a Certified Application Counselor on site. We also offer assistance in applying for Pennsylvania Medicaid and the Children's Health Insurance Program. If you are uninsured and need assistance finding affordable health insurance, please stop into one of our seven health centers or call our Certified Application Counselor at 570-723-3424 to schedule an appointment.


Pharmacy Discount Card Program:
Based on income, qualifying patients may purchase medications at a discounted rate from participating pharmacies.

A History of the Laurel Health Centers
The history of the Laurel Health Centers can be traced back to the former Blossburg State General Hospital. Located at 520 Ruah Street in Blossburg, the hospital was built in 1890. Known as the Cottage State Hospital for Injured Persons of the Bituminous and Semi-Bituminous Coal Regions of Pennsylvania, it was established under the Act of June 14, 1887. The Hospital, constructed on eight acres of land donated by the residents of Blossburg, opened its doors on February 19, 1891.

The original building consisted of two wards built of wood forming the north and south wings of the central brick administration building. There was also an annex building for isolating contagious patients. In all, there were 39 beds in the main building and 12 in the annex. Supplemental buildings included an ice house, barn and open carriage shed.

The first physician was Dr. H. E. Caldwell, who was assisted by a matron, Mrs. A. E. Strait, and two nurses.

In 1917, a school for nurses was started at the Blossburg State General Hospital. The school closed in 1929. During its 12 years, the school graduated a total of 56 nurses.

The Commonwealth of Pennsylvania closed the Blossburg State General Hospital in 1972. Concerned about the loss of a medical facility in the immediate area, a group of Blossburg area residents organized North Penn Comprehensive Health Services (NPCHS), chartered as a non-profit organization. North Penn leased the former hospital building from the Commonwealth and opened its first family health center there in March of 1973. In 1974, the Mansfield Family Health Center was added, and, in 1975, the Cowanesque Valley Health Center.

Over the years, North Penn continued to grow and expand by adding other services in response to requests by area residents. Beginning in August 1973, North Penn Home and Center Services, now called Senior Support Services, began providing services to elderly residents. Exactly one year later, in August 1974, the Endless Mountains Treatment Center opened its doors to treat drug and alcohol patients.

North Penn Comprehensive Health Services continued to provide these services to Tioga County residents. In 1988, the organization entered a management contract with Soldiers and Sailors Memorial Hospital. Ultimately, its primary services were renamed the Laurel Health Centers and Laurel Behavioral Health.

As past history so clearly shows, improvement and expansion of community health care services relies on funding from local philanthropists. The Laurel Health Centers express their sincere gratitude for past support, and look to the Tioga County community for continued support in new endeavors.
For more information on the Laurel Health Centers or to make an appointment, call 1-833-LAURELHC.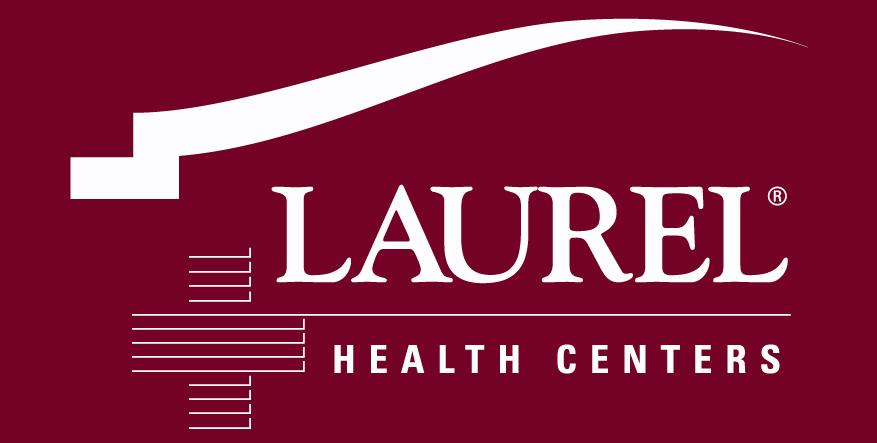 6 Riverside Plaza

Mon-Fri 8:30 am - 5 pm

570-638-2174

Lara Jaussi, DO
Jessica Monger, RD, CDE


32 East Lawrenceville Road


Mon-Fri 8:30 am - 5 pm

570-827-0125


Phyllis Scott, MD
Kelly Carr, CS, MSN, FNP
Jessica Monger, RD, CDE


7 Water St.


Mon 7:30 am - 7 pm
Tues - Thus 7 am - 7 pm
Fri 7 am - 5 pm
Sat 8 am - 4:30 pm

570-724-1010


Olufemi Awosika, MD
Edmund Guelig, MD
Olivia Mays, CRNP
Suzanne Stepanski, DO
Donald Sweeney, DO
Monica Wilkins, MD
Beth Weaver, CRNP
Jackie Wiand, PA-C
Allison Moss, PA-C
Jessica Monger, RD, CDE


103 Forestview Drive

Mon-Fri 8:00 am - 5 pm

814-258-5117

Matthew Heckman, MD, PhD
Lindsay Michael, DO
Sara Ritchey, PA-C
Jessica West, CRNP
Jessica Monger, RD, CDE

416 South Main Street

Mon-Fri 8:30 am - 5 pm

570-662-2002


Maria Cruz, MD
George Dy, MD
Kyle Ungvarsky, MD
Angie Dixon, CRNP
Brittany Wilson, CRNP
Jessica Monger, RD, CDE

236 Main Street

Mon-Fri 7:30 am - 5 pm

814-367-5911


Matthew Heckman, MD, PhD
Lindsay Michael, DO
Jessica West, CRNP
Jessica Monger, RD, CDE