By Kristy Warren
Laurel Health is excited to announce that certified physician assistant Joseph White has joined the Elkland Laurel Health Center where he is accepting new patients of all ages. He was drawn to medicine by his passion for assuring everyone has the same high standard of care regardless of where they live and specifically trained for delivering comprehensive medicine in rural areas.
"I lived in a medically underserved area in northeastern PA and know firsthand how much it matters to have quality care accessible outside of major cities," he shares.
Joseph has a special focus on family medicine, mental health, wellness care, geriatrics, and tackling chronic conditions in older adults.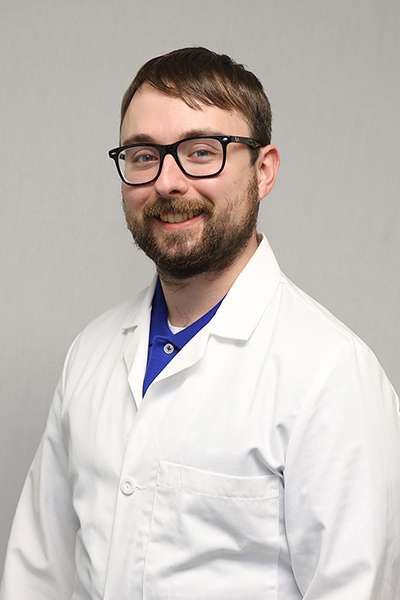 He loves the relationship building and wellness aspects of family medicine with experience treating patients in both inpatient and outpatient settings.
"One of the joys of primary care is the opportunity to treat a wide range of conditions and empowering patients to take charge of their health by working with them to develop personalized plans," he adds. "I'm very excited to support Laurel Health's vision of providing comprehensive local care throughout this region."
Joseph also has a special interest in promoting mental health and wellness. "I am especially passionate about mental health and where I can assist patients in finding what works for them."
Please join us as we welcome Joseph to the Laurel Health team and learn more about his personal approach to family medicine and wellness in the short video welcoebelow:
Joseph earned his Bachelor of Science and Master of Health Science in Physician Assistant Studies from Lock Haven University. He has experience in family medicine, psychiatry, emergency medicine, general surgery, rheumatology, inpatient care, and geriatrics.
Prior to joining Laurel Health, he worked with Luther Acres Manor, Steelton Family Practice, and Warwick Ambulance Company. In his free time, he enjoys hiking local parks, honing his cooking techniques, and reading.
Joseph White, PA-C is accepting NEW patients of all ages at the Elkland Laurel Health Center. To make an appointment with Joseph, call 814-258-5117. Both traditional onsite appointments and telemedicine visits are available at all Laurel Health locations.
The Laurel Health Centers offer comprehensive family medicine, wellness, acute care, and specialty services throughout Tioga and Bradford Counties, including primary care, well visits, chronic condition management, chiropractic care, mental / behavioral health, dental services, pediatrics, and women's health. Visit our family medicine and specialty care page to learn more about our services.