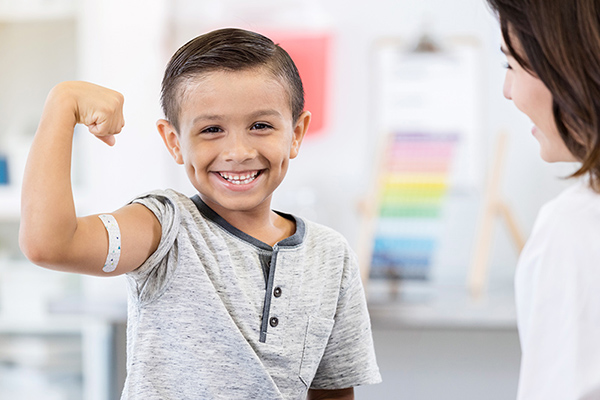 Every child deserves a healthy childhood. Wellsboro Pediatric Healthcare Associates has joined the Laurel Health Centers to create Laurel Pediatrics - Wellsboro: the same great care with even more services and greater access to care for families in need.
This partnership allows us to meet the growing pediatric needs of our community and provide more services to vulnerable children.
Laurel Pediatrics aims to give every child a healthier childhood. To make an appointment, call 570-724-7100.
Patients will see the same team of compassionate providers, nurses, and staff they have come to know and trust with their family.

Laurel Pediatrics – Wellsboro providers include Dr. Barry Clark, Kate Abadi, PA-C, and Edith Condict, CRNP, located at 1 B Main Street in Wellsboro.
The Laurel Health Centers are National Quality Award winners, the only health centers in Pennsylvania to earn this prestigious honor last year.
Additional pediatric and family medicine providers are available at our six Laurel Health Center sites, conveniently located throughout Tioga County in Blossburg, Elkland, Lawrenceville, Mansfield, Wellsboro, and Westfield, PA.
Need a provider? Visit our provider page or call 1-833-LAURELHC to select the provider of your choice!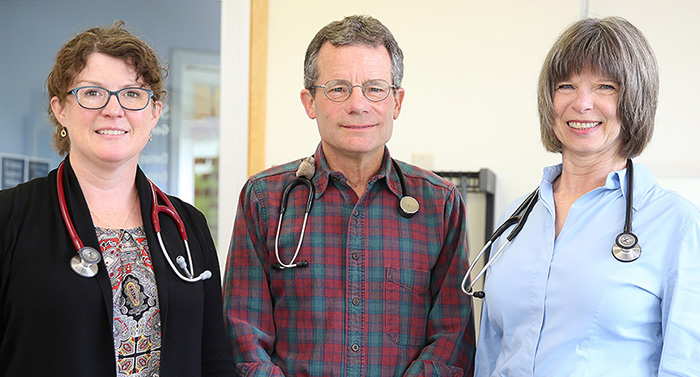 As federally qualified health centers, the Laurel Health Centers care for all patients, regardless of their ability to pay.
The Laurel Health Centers accept all major commercial insurances as well as Medical Assistance, Medicare, and sliding fee programs for uninsured, underinsured, and income-eligible patients. For more information on the Laurel Health Centers, call 1-833-LAURELHC.
To schedule an appointment with Laurel Pediatrics – Wellsboro, please call 570-724-7100.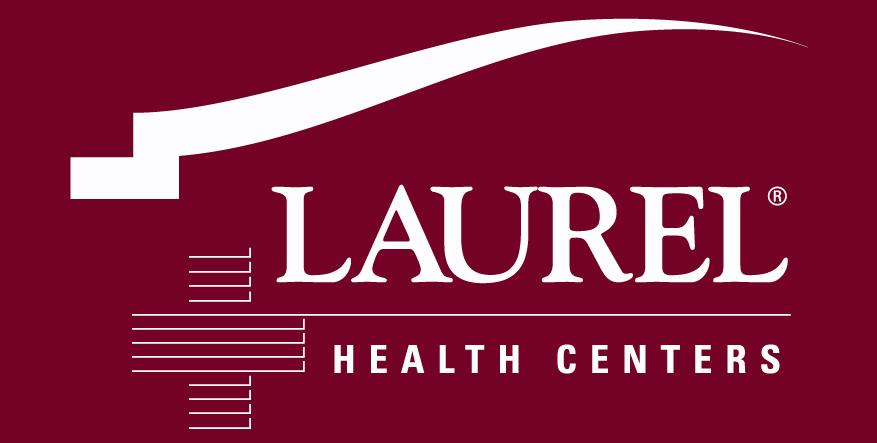 6 Riverside Plaza

Mon-Fri 8:30 am - 5 pm

570-638-2174

Monica Wilkins, MD
Lara Jaussi, DO
Jessica Monger, RD

32 East Lawrenceville Road


Mon-Fri 8:30 am - 5 pm

570-827-0125


Phyllis Scott, MD
Kelly Carr, CS, MSN, FNP
Jessica Monger, RD

7 Water St.


Mon-Thu 7:30 am - 7 pm
Fri 7:30 am - 5 pm
Sat 8 am - 4:30 pm

570-724-1010


Olufemi Awosika, MD
Edmund Guelig, MD
Olivia Mays, CRNP
Suzanne Stepanski, DO
Donald Sweeney, DO
Beth Weaver, CRNP
Jackie Wiand, PA-C
Allison Moss, PA-C
Jessica Monger, RD

103 Forestview Drive

Mon-Fri 8:30 am - 5 pm

814-258-5117

Matthew Heckman, MD
Lindsey Michael, DO
Sara Ritchey, PA-C
Jessica West, CRNP
Jessica Monger, RD


416 South Main Street

Mon-Fri 8:30 am - 5 pm

570-662-2002


Maria Cruz, MD
George Dy, MD
Kyle Ungavarsky, MD
Angie Dixon, CRNP
Brittany Wilson, CRNP
Jessica Monger, RD

236 Main Street

Mon-Fri 8:30 am - 5 pm

814-367-5911


Matthew Heckman, MD, PhD
Lindsey Michael, DO
Jessica West, CRNP
Jessica Monger, RD