8:30 am - 5:00 pm
Open Mon - Fri.
Extended hours and Saturday appointments offered in Wellsboro

1-833-LAURELHC
Call us for a free consultation
Extended hours in Wellsboro: 

Mon - Thurs 7:30 am - 7 pm; Fri 7:30 am - 5 pm;
 Sat 8 am - 4:30 pm
Laurel Health puts patients first. Our award-winning medical staff takes the time to get to know you and develop a relationship.

We listen. We care. We follow up.

At Laurel, you're more than your chart: you're dynamic and unique—and your care should be, too. Our compassionate staff put their dedication and knowledge to work daily to improve your health and wellness. To make an appointment, call 1-833-LAUREL-H-C.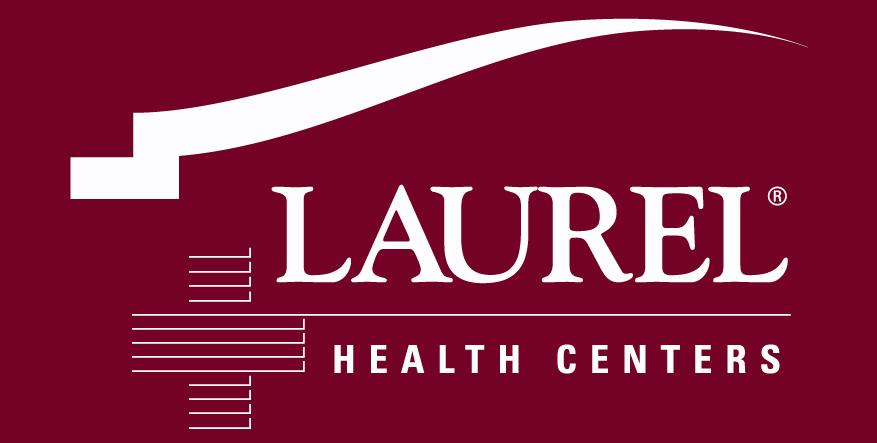 Blossburg LHC
6 Riverside Plaza

Mon - Fri 8:30 am - 5:00 pm

570-638-2174

Lara Jaussi, DO
Katie O'Reilly, CRNP
Jessica Monger, RD

Lawrenceville LHC
32 East Lawrence Road


Family Medicine
Mon - Fri 8:30 am - 5:00 pm
Dental Services
Mon - Thu 8:00 am - 4:30 pm
Fridays 8:00 am - 12:00 pm

570-827-0125


Mark Molckovsky, MD
Phyllis Scott, MD
Michael Telehany, DDS
Fred Wood, DMD
Kelly Carr, CS, MSN, FNP
Jessica Monger, RD

Wellsboro LHC
7 Water Street


Mon - Thu 7:00 am - 7:00 pm
Fridays 7:00 am - 5:00 pm
Saturdays 8:00 am - 4:30 pm

570-724-1010


Olufemi Awosika, MD
Edmund Guelig, MD
Suzanne Stepanski, DO
Donald Sweeney, DO
Kyle Ungvarsky, MD
Liz Koury, PA-C
Olivia Mays, CRNP
Allison Moss, PA-C
Beth Weaver, CRNP
Jessica Monger, RD

Elkland LHC
103 Forestview Drive

Mon - Fri 8:00 am - 5:00 pm

814-258-5117

Matthew Heckman, MD
Sara Ritchey, PA-C
Jessica Monger, RD


Mansfield LHC
416 South Main Street

Family Medicine Services:
Mon - Thu 7:30 am - 6:00 pm
Fridays 8:30 am - 5:00 pm

Chiropractic Services:
Tues - Thu 7:30 am - 6:00 pm

570-662-2002


Maria Cruz, MD
George Dy, MD
Jennifer Gonzalez, DC
Angie Dixon, CRNP
Brittany Wilson, CRNP
Jessica Monger, RD

Westfield LHC
236 East Main Street

Mon - Fri 7:30 am - 5:00 pm

814-367-5911


Lindsay Michael, DO
Jessica Zengerle, CRNP
Jessica Monger, RD

Laurel Pediatrics
1 B Main Street, Wellsboro

Mondays 8:00 am - 8:00 pm
Tues - Fri 8:00 am - 5:00 pm


570-724-7100

Barry Clark, MD
Kate Abadi, PA-C

Valley Pediatrics:
Annie Sumrall, CRNP

Laurel Behavioral Health
114 East Avenue, Wellsboro

Mon, Thurs, Fri 8:00 am - 5:00 pm
Tues - Wed 8:00 am - 8:00 pm


570-723-0620


James E. Manning IV, MD
Gerald Cerrone, PhD
John McNassor, PhD
Jackie Wiand, PA-C
Kathryn Brodrick, ACSW, LCSW
Anne Anderegg, LCSW
Tyler Benelli, LCSW
Lori Makos, LCSW
Trisha McIlwain, LSW
Jonelle Brennan, RN

Laurel Health & Wellness Center
40 West Wellsboro Street, Mansfield

Administration
Mon - Fri 7:30 am - 5:00 pm
MAT Recovery
Tuesdays 8:00 am - 5:00 pm

570-662-1974


Todd Fausnaught, MD
Tess Interlicchia, CRNP
Amber Petty, CRNP
Jonelle Brennan, RN