Laurel Health Centers offer family-based health services provided by family practitioners, general practitioners, and specialists in internal medicine, pediatrics, and nephrology. Primary healthcare services as well as special health services and educational programs are available through the Health Centers. Some services are free of charge to all individuals. Others may be provided to patients at significantly reduced fees, dependent on income criteria. For more information or to make an appointment, call 1-833-LAURELHC.
Laurel Health Centers offer comprehensive prenatal services, including delivery. Our team approach to prenatal care includes the services of the Centers' family practitioner in conjunction with local obstetricians.
Pediatric Services are provided to children from birth to 18 years of age. Physical examinations to monitor physical, emotional, and social development are offered, as well as screenings to detect anemia and lead levels, the need for vitamins, and timely immunizations. Through the Immunization Outreach Program, Laurel Health Centers provide free immunizations for children ages birth through 36 months on a walk-in basis during specified hours. Under a separate program, the Health Centers offer immunizations free as part of a well child exam. However, there is a fee for the office visit.
Through a new childhood obesity prevention program called Shapedown, youths and their families can learn how to take off weight sensibly and keep it off for life. This family-based program is taught by a team of health professionals including a physician, a registered dietitian, a mental health professional, and an exercise specialist. Through education and counseling, the program helps support families in creating a more active lifestyle and a healthier diet.
Cardiovascular risk assessment, health and wellness care, and reproductive health services are offered at all Laurel Health Centers. Through the Healthy Women 50+ program, breast and cervical cancer screenings are provided at a reduced fee or no cost, dependent on family size and income.
A comprehensive diabetes education/counseling program, developed by our staff and certified by the American Diabetes Association, is available on an individual basis at all Laurel Health Centers. The program provides up-to-date information on diabetes care and helps patients learn how to manage glucose control at home.
Our registered dietitian provides education and counseling for patients on physician-prescribed diets as well as for individuals with eating disorders such as anorexia and bulimia. Services are offered at all Laurel Health Centers.
Confidential, community-based mental health counseling is offered at the Health Centers through Laurel Behavioral Health.
Laurel Health Center Patient Complaint Procedure
Communication between the patient and our health center team is an important element of good health care. If you have concerns about any aspect of your care or the facilities, we ask that you first discuss the problem directly with your nurse or doctor. If you are not satisfied, please contact the Health Center Administration Office at 570-662-1948.
ACCESS YOUR HEALTH RECORDS WITH
MYKEYCARE™
With this secure online tool, you can access your health information whenever you want, from wherever you have Internet access. Keep all your health information in one secure location, so it's easily accessible.
GO TO MYKEYCARE™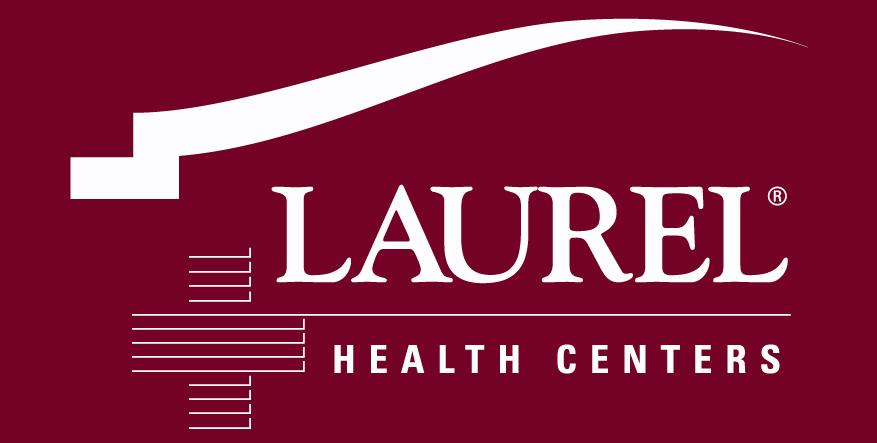 6 Riverside Plaza

Mon-Fri 8:30 am - 5 pm

570-638-2174

Monica Wilkins, MD
Lara Jaussi, DO
Jessica Monger, RD

32 East Lawrenceville Road


Mon-Fri 8:30 am - 5 pm

570-827-0125


Phyllis Scott, MD
Kelly Carr, CS, MSN, FNP
Jessica Monger, RD

7 Water St.


Mon-Thu 7:30 am - 7 pm
Fri 7:30 am - 5 pm
Sat 8 am - 4:30 pm

570-724-1010


Olufemi Awosika, MD
Edmund Guelig, MD
Olivia Mays, CRNP
Suzanne Stepanski, DO
Donald Sweeney, DO
Beth Weaver, CRNP
Jackie Wiand, PA-C
Allison Moss, PA-C
Jessica Monger, RD

103 Forestview Drive

Mon-Fri 8:30 am - 5 pm

814-258-5117

Matthew Heckman, MD
Lindsey Michael, DO
Sara Ritchey, PA-C
Jessica West, CRNP
Jessica Monger, RD


416 South Main Street

Mon-Fri 8:30 am - 5 pm

570-662-2002


Maria Cruz, MD
George Dy, MD
Kyle Ungavarsky, MD
Angie Dixon, CRNP
Brittany Wilson, CRNP
Jessica Monger, RD

236 Main Street

Mon-Fri 8:30 am - 5 pm

814-367-5911


Matthew Heckman, MD, PhD
Lindsey Michael, DO
Jessica West, CRNP
Jessica Monger, RD