The Laurel Health Centers offer award-winning family medicine, specialty care, and behavioral health services for the whole family in seven convenient locations across Tioga County, including Blossburg, Mansfield, Lawrenceville, Westfield, Elkland, and Wellsboro, PA.
The Laurel Health Centers are committed to serving all patients regardless of their ability to pay, offering a sliding fee scale and 340b discounted pharmacy program to ensure all patients are able to receive the quality care they need. In 2018, the Laurel Health Centers were the only health centers in Pennsylvania to earn the prestigious HRSA National Quality Award.
Please read on for a detailed list of our provided services. To choose a provider, click here to visit our provider page.
For more information on the Laurel Health Centers, or to make an appointment, call 1-833-LAURELHC (1-833-528-7354).
The Laurel Health Centers offer expert care for women of all ages. Our women's health services include preventive, diagnostic, and wellness care, including:
Preventive screenings, including breast exams, blood work, pap tests, mammograms, and

c

ervical cancer screenings

Immunizations

Cardiovascular and osteopenia / osteoporosis

risk assessments

Nutrition and diabetes education

Reproductive health services, including family planning, birth control, and pregnancy tests

Post-natal care for mom and baby, including well child checks, milestone evaluations, immunizations, and post-partum support

Menstrual and menopause counseling


Pain management
Is cost a barrier to your wellness care? Ask our staff about applying for our sliding fee program.
To find the right women's health provider for you, call 1-833-LAURELHC or click to visit our provider page.
Trust your child to the best. The Laurel Health Centers are National Quality Award winners, the only clinics in Pennsylvania to receive this prestigious honor last year. From newborns to young adults, we offer expert pediatrics care to give your child a healthy start. Services include well child checks, back-to-school physicals, milestone development screenings (physical, emotional, and social), immunizations, nutrition counseling, mental and behavioral health, diabetes education, obseity prevention, and exercise programs.
Through the Immunization Outreach Program, you can schedule free immunizations for newborns through 36 months at any of the Laurel Health Centers. For more information or to make a pediatric appointment, call 1-833-LAURELHC or click here to visit our provider page.

Mental & Behavioral Health Counseling
Anyone can struggle with their mental and emotional health, especially when experiencing difficult life situations like a serious illness, job loss, or a traumatic event. We're here to help. Laurel Behavioral Health provides compassionate, confidential outpatient therapy and counseling services to patients of all ages.

We offer individual, marital, family, and group therapy, including play therapy for children; comprehensive psychiatric and psychological evaluations; and treatment for depression, anxiety, panic disorders, relationship issues, and eating disorders. For more information or to make an appointment, call 570-723-0620 or click to visit our Laurel Behavioral Health page.

Diabetes affects more than 100 million Americans. With a diabetes educator, you're empowered to take control. Our certified diabetes educator works with patients to customize treatment plans, improve A1C and teach you how to monitor glucose at home to cut down on office visits. To request a diabetes education referral or an appointment at the Laurel Health Center of your choice, call 1-833-LAURELHC.
Our health starts with eating well. With personalized sessions, easy-to-follow nutrition plans, and realistic goals, our registered dietitian makes eating healthy fun and delicious. Our dietitian works with patients on physician-prescribed diets (e.g., diabetic, kidney (renal), or heart health diets), patients aiming to lose or better manage their weight, and patients struggling with eating disorders like anorexia and bulimia.
To make a nutrition or diabetes counseling appointment at any of our Laurel Health Centers, call 1-833-LAURELHC.
Rural communities like ours have more jobs involving physical labor in factories, construction, farms, landscaping, and auto body shops, which puts our population at greater risk for back and joint injuries. We believe in affordable, safe, expert chiropractic care for all.
Using the region's most advanced therapies and cutting-edge equipment, our chiropractic team safely treats back, neck, and joint pain. Treatment is customized based on your unique needs and comfort level. Backed by real science and carefully tailored to each person, our services include a wide variety of therapies appropriate for patients of all ages. Dr. Gonzalez is specially trained to treat patients traditionally unable to see a chiropractor like infants, seniors, and back surgery patients, using non-invasive adjustment options.
To make a chiropractic appointment, call 570-662-1974.
Need a new reason to smile? The Laurel Health Centers offer affordable dental care to patients of all ages. Our friendly, compassionate dental services team is committed to promoting excellent gum and tooth health, performing comprehensive dental exams, cleanings, and repairs.
To make a dental appointment, call 570-827-0145.
Patient Questions & Concerns
We want our patients to feel satisfied with their care and empowered to voice their questions, concerns, and feedback. The Laurel Health Centers believe open communication between our patients and the health center team is vital to great care. If you have concerns about any aspect of your care, please discuss the problem directly with your nurse or provider. If you are not satisfied that the concern has been resolved after discussing it with your care team, please contact our Administration Office at 570-662-1948.
Patient Portal
Would you like to review test results or renew standing prescriptions online? Access your patient information on the go with our secure, confidential patient portal. This year, the Laurel Health Centers launched a new patient care portal called MyUPMC. To create or review an account, simply click here.
If you would like to access test results from previous years, please click here visit our previous patient portal MyKeyCare to view or download your information.
All upcoming test results, prescriptions, and patient information will be loaded into the new patient portal MyUPMC. If you have any questions or need help signing up for the new portal, please talk to the front office staff at the Laurel Health Center of your choice, or call 1-833-LAURELHC.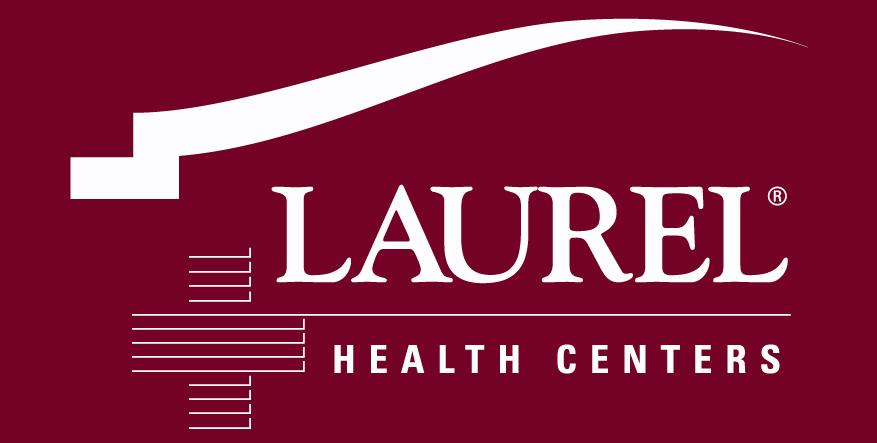 6 Riverside Plaza

Mon-Fri 8:30 am - 5 pm

570-638-2174

Monica Wilkins, MD
Lara Jaussi, DO
Jessica Monger, RD

32 East Lawrenceville Road


Mon-Fri 8:30 am - 5 pm

570-827-0125


Phyllis Scott, MD
Kelly Carr, CS, MSN, FNP
Jessica Monger, RD

7 Water St.


Mon-Thu 7:30 am - 7 pm
Fri 7:30 am - 5 pm
Sat 8 am - 4:30 pm

570-724-1010


Olufemi Awosika, MD
Edmund Guelig, MD
Olivia Mays, CRNP
Suzanne Stepanski, DO
Donald Sweeney, DO
Beth Weaver, CRNP
Jackie Wiand, PA-C
Allison Moss, PA-C
Jessica Monger, RD

103 Forestview Drive

Mon-Fri 8:30 am - 5 pm

814-258-5117

Matthew Heckman, MD
Lindsey Michael, DO
Sara Ritchey, PA-C
Jessica West, CRNP
Jessica Monger, RD


416 South Main Street

Mon-Fri 8:30 am - 5 pm

570-662-2002


Maria Cruz, MD
George Dy, MD
Kyle Ungavarsky, MD
Angie Dixon, CRNP
Brittany Wilson, CRNP
Jessica Monger, RD

236 Main Street

Mon-Fri 8:30 am - 5 pm

814-367-5911


Matthew Heckman, MD, PhD
Lindsey Michael, DO
Jessica West, CRNP
Jessica Monger, RD