Suffering from back, neck, muscle, or joint pain? The Laurel Health Centers have you covered! We believe in safe, expert chiropractic care for all. Our expert chiropractors Sarah Taylor, DC and Steven Heffner, DC work in tandem with our primary care, sports medicine, and rehabilitation teams to safely treat and improve pain, inflammation, mobility, posture, and range of motion. Laurel Health provides comprehensive chiropractic care to patients of all ages at the Laurel Health Centers in Elkland, Mansfield, Troy, and Wellsboro PA.
No referral is needed. To make an appointment with Dr. Sarah Taylor, call 570-662-2002. To make an appointment with Dr. Steven Heffner, call 570-297-3746.
We also offer EMG testing in Wellsboro and Troy to evaluate the health of muscles and nerves to diagnose neuromuscular issues, including carpal tunnel, conditions affecting the nerve root, muscular dystrophy, and nerve-to-muscle connective disorders. If you are experiencing numbness, tingling sensations, muscle weakness, limb pain, or unexplained muscle cramping, talk to your healthcare provider about whether you may benefit from an EMG test.
WHY CHIROPRACTIC CARE MATTERS
In addition to the back and neck strain caused by prolonged sitting in office jobs, rural communities like ours also have many jobs involving physical labor in factories, construction, farms, landscaping, and auto body shops carrying a greater risk for back and joint injuries. Chiropractic care plays a key role in pain management and the rehabilitation of those injuries, but cost is often a barrier to care, as many private chiropractors cannot accept a wide selection of insurances.
The Laurel Health Centers seek to remove cost barriers by offering high-quality chiropractic care to all patients, regardless of their ability to pay. As federally qualified health centers, we accept most major commercial insurances as well as Medicare, Medicaid, and sliding fee programs for uninsured and underinsured patients.
Our chiropractic hours are as follows by location:

Mansfield Laurel Health Center


Mondays 7:00 am - 6:00 pm




Tues - Thurs 8:00 am - 5:00 pm
Wellsboro Laurel Health Center
Mondays 7:00 am - 7:00 pm


Wednesdays 7:00 am - 5:30 pm
Troy Laurel Health Center
Tuesdays 7:00 am - 3:30 pm
Elkland Laurel Health Center
Thursdays 8:00 am - 2:30 pm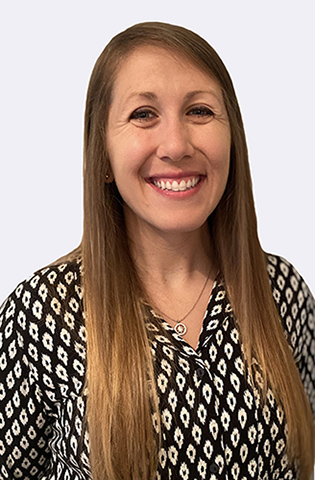 Dr. Sarah Taylor is a Troy local and is passionate about giving back to and practicing in the same rural communities that supported her growing up. She credits her own battle with injuries as a young athlete for drawing her to healthcare, knowing firsthand what it's like to rehabilitate and prevent future reinjury. She specializes in managing chronic pain, maintaining joint health, and improving mobility.

She earned her Bachelor of Science in kinesiology from Penn State University in State College, PA and her Doctor of Chiropractic degree (DC) from New York Chiropractic College in Seneca Falls, NY.

Dr. Taylor sees patients at the Mansfield Laurel Health Center in Mansfield (416 S Main St.). To make an appointment with Dr. Taylor, call 570-662-2002.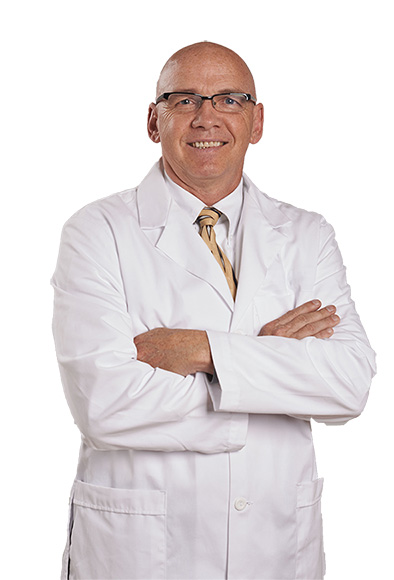 Dr. Steven Heffner has 37 years of work rehabilitation and chiropractic care experience to address and improve mobility issues, chronic pain, and joint health. First drawn to chiropractic care after its role in rehabilitating a baseball injury in his youth, Dr. Heffner is passionate about ensuring all patients have access to high-quality chiropractic care, especially in rural areas like Tioga County.

Dr. Heffner received his bachelor's degree from Mansfield University, completed post-graduate studies at Penn State University in State College, PA, and earned his Doctor of Chiropractic degree (DC) from Life Chiropractic College in Marietta, Georgia. He specializes in the McKenzie Method® of Mechanical Diagnosis and Therapy (MDT), an acclaimed assessment and treatment program that addresses a wide range of back, neck, and limb issues.

To make an appointment with Dr. Heffner in Elkland, Troy, or Wellsboro, call 570-297-3746.
WHAT TYPES OF PROBLEMS DOES A CHIROPRACTOR TREAT?

Chiropractors can treat a wide variety of back, neck, and joint problems, including:


Chronic pain (back, neck, muscle, joint, and nerve pain)

Sciatica and fibromyalgia

Headaches / migraines

Tingling, numb, or painful extremities

Inflammation

Range of motion, posture, and mobility issues

Carpal tunnel

Sports or repetitive motion injuries like golfer or tennis elbow


Dr. Taylor and Dr. Heffner are currently accepting new patients of all ages; no referral needed. To make an appointment in Mansfield, call 570-662-2002. To make an appointment in Elkland, Wellsboro, or Troy, call 570-297-3746.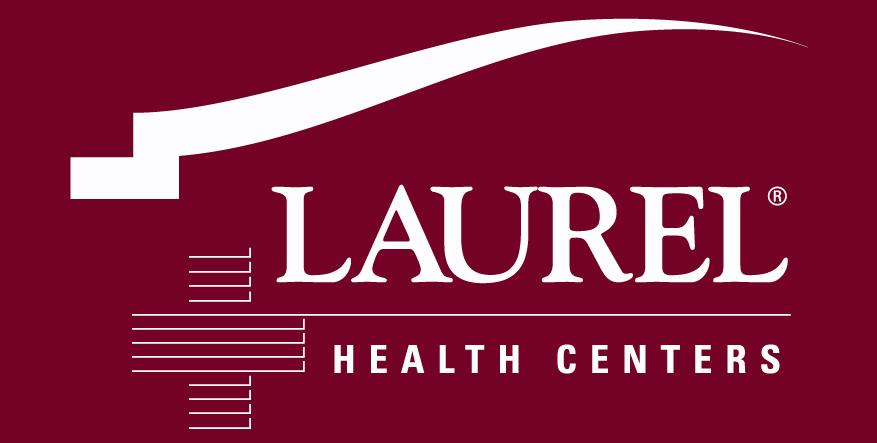 Blossburg LHC
6 Riverside Plaza, Blossburg
Laurel Dental - Blossburg
116 Seymour Street, Blossburg

Family Medicine (6 Riverside)
Mon - Thurs 7:00 am - 5:00 pm
Fridays 8:30 am - 5:00 pm

Dental Services (116 Seymour St)
Mon - Thu 7:30 am - 4:30 pm
Fridays 7:30 am - 1:30 pm

570-638-2174 (LHC)
570-638-3468 (Dental)

Lara Jaussi, DO
Kathleen Lamontagne, DMD
Stephen Ollock, DMD
Carmen Bates, RDH
Kelsey Hermann, RDH
Gena Rasmussen, RD


Lawrenceville LHC
32 East Lawrence Rd., Lawrenceville


Family Medicine:
Mon - Fri 8:30 am - 5:00 pm


Dental Services:
Mon - Fri 8:00 am - 4:30 pm


570-827-0125 (LHC)
570-827-0145 (Dental)

Kathleen Lamontagne, DMD
Mark Molckovsky, MD
Phyllis Scott, MD
Michael Telehany, DDS
Kelly Carr, CRNP
Joseph White, PA-C
Laura Brannaka, RDH
Gena Rasmussen, RD


Wellsboro LHC
7 Water Street, Wellsboro


Family Medicine:
Mon - Thu 7:00 am - 7:00 pm
Fridays 7:00 am - 5:00 pm
Saturdays 8:00 am - 4:30 pm

Chiropractic Services:
Mondays 7:00 am - 7:00 pm
Wednesdays 7:00 am - 5:30 pm


570-724-1010


Kyle Ungvarsky, MD
Steven Heffner, DC
James Biery, PA-C
Liz Koury, PA-C
Scott Kroll, CRNP
Olivia Mays, CRNP
Allison Moss, PA-C
Gena Rasmussen, RD

Elkland LHC
103 Forestview Drive, Elkland

Family Medicine:
Mon - Fri 8:00 am - 5:00 pm


Chiropractic Services:
Thursdays 8:00 am - 2:30 pm

814-258-5117

Steven Heffner, DC
Sara Ritchey, PA-C
Annie Sumrall, Pediatric CRNP
Joseph White, PA-C
Gena Rasmussen, RD


Mansfield LHC
416 South Main Street, Mansfield

Family Medicine:
Mon 7:00 am - 6:00 pm
Tues - Fri 7:30 am - 5:30 pm


Chiropractic Services:
Mondays 7:00 am - 6:00 pm
Tues - Thu 8:00 am - 5:00 pm

Walk-in Care:
Mon - Fri 7:30 am - 5:00 pm

570-662-2002


George Dy, MD
Yekalo Beyene, MD
Sarah Taylor, DC
James Biery, PA-C
Spencer Castle, CRNP
Angela Dixon, CRNP
Katie O'Reilly, CRNP
Gena Rasmussen, RD

Westfield LHC
236 East Main Street, Westfield

Mon - Fri 8:30 am - 5:00 pm

814-367-5911


Mandy Spencer, PA-C
Gena Rasmussen, RD

Laurel Pediatrics
1 B Main Street, Wellsboro

Mon - Fri 8:00 am - 5:00 pm



570-724-7100

Barry Clark, MD
Kate Abadi, PA-C

Pediatrics in the Valley:
Annie Sumrall, Pediatric CRNP
Elkland LHC & School-based Care
814-258-5117

Laurel Behavioral Health
40 West Wellsboro Street, Mansfield

Mon & Thurs 8:00 am - 5:00 pm
Tues & Wed 8:00 am - 8:00 pm
Fridays 8:00 am - 4:30 pm

570-723-0620


James E. Manning IV, MD
Gerald Cerrone, PhD
Jackie Wiand, PA-C
Kathryn Brodrick, ACSW, LCSW
Anne Anderegg, LCSW
Tyler Benelli, LCSW
Alyssa Hoffman, LCSW
Lori Makos, LCSW
Kristina Mielke, LCSW
Jenny Sparling, PMHNP

Laurel Health & Wellness Center
40 West Wellsboro Street, Mansfield

Administration:
Mon - Fri 8:00 am - 5:00 pm

Behavioral Health:
Mon & Thurs 8:00 am - 5:00 pm
Tues & Wed 8:00 am - 8:00 pm
Fridays 8:00 am - 4:30 pm

570-662-1973 (LBH)
570-662-1945 (Admin)

Behavioral Health
Care Coordination
Laurel Health Administration


Laurel Dental - Towanda
346 York Avenue, Towanda

Mon - Fri 8:00 am - 4:30 pm


570-828-3992

Lydia Hainley, DMD
Erin Barrett, RDH
Kelsie Davidson, RDH
Marion Jenkins, RDH



Troy LHC
45 Mud Creek Road, Troy


Family Medicine:
Mon & Wed 8:00 am - 6:00 pm
Tues & Thurs 7:00 am - 6:00 pm
Fridays 8:00 am - 5:00 pm


Chiropractic Services:
Tuesdays 7:00 am - 3:30 pm

570-297-3746


Steven Heffner, DC
Maureen Lewis, CRNP
Todd Rudy, PA-C
Jenny Sparling, PMHNP
Linda Thorp, CRNP
Gena Rasmussen, RD