When it comes to back and neck pain, the Laurel Health Centers have your back! We believe in affordable, safe, expert chiropractic care for all. Rural communities like ours have more jobs involving physical labor in factories, construction, farms, landscaping, and auto body shops, which puts our population at greater risk for back and joint injuries.
Chiropractic care plays a key role in pain management and the rehabilitation of those injuries, but cost is often a barrier to care, as many private chiropractors cannot accept a wide selection of insurances.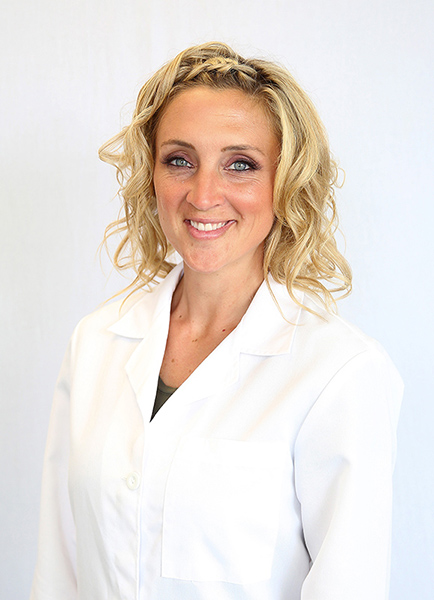 Jennifer Gonzalez, DC, provides comprehensive chiropractic care to patients of all ages at our Mansfield Laurel Health Center, located at 416 S Main St. in Mansfield. No referral is needed. To make an appointment, call 570-662-2002.
Dr. Gonzalez works in tandem with our primary care, sports medicine, and rehabilitation teams to safely treat and improve pain.
A Tioga County native, she grew up actively participating in 4H and sports, channeling her love for activity and wellness into her passion for chiropractic medicine.
She earned her Bachelor of Science from Mansfield University and her Doctor of Chiropractic degree from Palmer College of Chiropractic, where she was recognized with high honors, the Clinical Excellence Award, Presidential Scholar Award, and Clinical Teaching Assistant Award.
The Laurel Health Centers seek to remove those cost barriers by offering high-quality chiropractic care to all patients, regardless of their ability to pay. As federally qualified health centers, we accept all major commercial insurances as well as Medical Assistance, Medicare, and sliding fee programs for uninsured and underinsured patients.
Dr. Jennifer Gonzalez is accepting new patients of all ages; no referral needed. To make an appointment with Dr. Gonzalez, call 570-662-2002.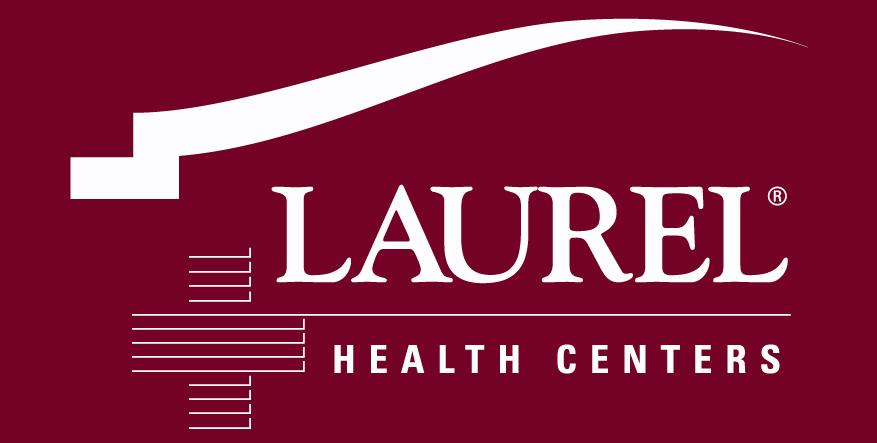 Blossburg LHC
6 Riverside Plaza

Mon - Fri 8:30 am - 5:00 pm

570-638-2174

Lara Jaussi, DO
Katie O'Reilly, CRNP
Jessica Monger, RD

Lawrenceville LHC
32 East Lawrence Road


Family Medicine
Mon - Fri 8:30 am - 5:00 pm
Dental Services
Mon - Thu 8:00 am - 4:30 pm
Fridays 8:00 am - 12:00 pm

570-827-0125


Mark Molckovsky, MD
Phyllis Scott, MD
Michael Telehany, DDS
Fred Wood, DMD
Kelly Carr, CS, MSN, FNP
Jessica Monger, RD

Wellsboro LHC
7 Water Street


Mon - Thu 7:00 am - 7:00 pm
Fridays 7:00 am - 5:00 pm
Saturdays 8:00 am - 4:30 pm

570-724-1010


Olufemi Awosika, MD
Edmund Guelig, MD
Suzanne Stepanski, DO
Donald Sweeney, DO
Kyle Ungvarsky, MD
Liz Koury, PA-C
Olivia Mays, CRNP
Allison Moss, PA-C
Beth Weaver, CRNP
Jessica Monger, RD

Elkland LHC
103 Forestview Drive

Mon - Fri 8:00 am - 5:00 pm

814-258-5117

Matthew Heckman, MD
Sara Ritchey, PA-C
Jessica Monger, RD


Mansfield LHC
416 South Main Street

Family Medicine Services:
Mon - Thu 7:30 am - 6:00 pm
Fridays 8:30 am - 5:00 pm

Chiropractic Services:
Tues - Thu 7:00 am - 7:00 pm

570-662-2002


Maria Cruz, MD
George Dy, MD
Jennifer Gonzalez, DC
Angie Dixon, CRNP
Brittany Wilson, CRNP
Jessica Monger, RD

Westfield LHC
236 East Main Street

Mon - Fri 7:30 am - 5:00 pm

814-367-5911


Lindsay Michael, DO
Jessica Zengerle, CRNP
Jessica Monger, RD

Laurel Pediatrics
1 B Main Street, Wellsboro

Mondays 8:00 am - 8:00 pm
Tues - Fri 8:00 am - 5:00 pm


570-724-7100

Barry Clark, MD
Kate Abadi, PA-C

Valley Pediatrics:
Annie Sumrall, CRNP

Laurel Behavioral Health
114 East Avenue, Wellsboro

Mon, Thurs, Fri 8:00 am - 5:00 pm
Tues - Wed 8:00 am - 8:00 pm


570-723-0620


James E. Manning IV, MD
Gerald Cerrone, PhD
John McNassor, PhD
Jackie Wiand, PA-C
Kathryn Brodrick, ACSW, LCSW
Anne Anderegg, LCSW
Tyler Benelli, LCSW
Lori Makos, LCSW
Trisha McIlwain, LSW
Jonelle Brennan, RN

Laurel Health & Wellness Center
40 West Wellsboro Street, Mansfield

Administration
Mon - Fri 7:30 am - 5:00 pm
MAT Recovery
Tuesdays 8:00 am - 5:00 pm

570-662-1974


Todd Fausnaught, MD
Tess Interlicchia, CRNP
Amber Petty, CRNP
Jonelle Brennan, RN