Want to love where you work? Enjoy a competitive salary, great benefits, and rewarding work at Laurel Health. Laurel locations include the Laurel Health Centers, Laurel Behavioral Health, Laurel Pediatrics, Laurel Health & Wellness Center, and Laurel Dental. Our careers section includes both clinical and administrative opportunities available throughout the system. To find the job that's right for you, review our current career opportunities below.
To learn more about our LHC career opportunities, contact our Human Resources Manager Lori Covell at covelll@laurelhc.org.
To review our physician and APP openings, please see the provider opportunities section below and contact recruiter Susan Usavage-Rudy at usavage-rudys@laurelhc.org.
Laurel Health fosters a diverse, inclusive workforce founded on compassion, respect, integrity, and dignity. We do not discriminate on basis of gender, race, creed, color, national origin, ancestry, age, sexual orientation, religious affiliation or lack thereof, family status, or disability in either the delivery of services or in our employment practices.
Current Position Openings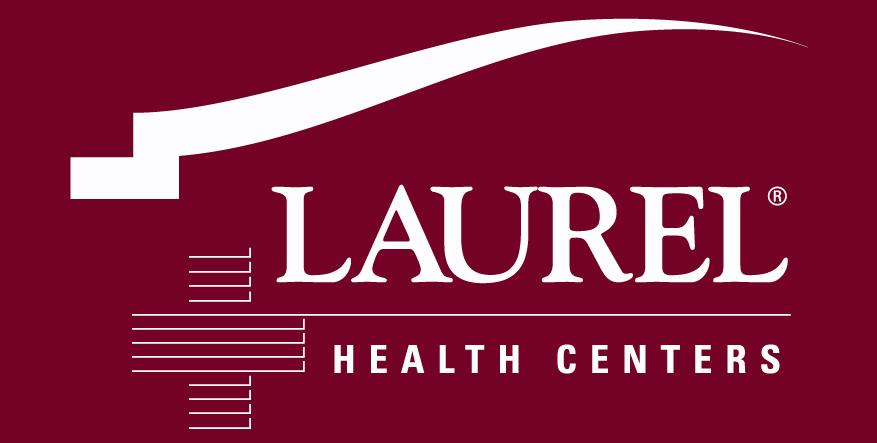 Blossburg LHC
6 Riverside Plaza, Blossburg
Laurel Dental - Blossburg
116 Seymour Street, Blossburg

Family Medicine (6 Riverside)
Mon - Thurs 7:00 am - 5:00 pm
Fridays 8:30 am - 5:00 pm

Dental Services (116 Seymour St)
Mon - Thu 7:30 am - 4:30 pm
Fridays 7:30 am - 1:30 pm

570-638-2174 (LHC)
570-638-3468 (Dental)

Lara Jaussi, DO
Tina Doud-Kearns, CRNP
Kathleen Lamontagne, DMD
Stephen Ollock, DMD
Carmen Bates, RDH
Kelsey Hermann, RDH


Lawrenceville LHC
32 East Lawrence Rd., Lawrenceville


Family Medicine:
Mon - Fri 8:30 am - 5:00 pm


Dental Services:
Mon - Fri 8:00 am - 4:30 pm


570-827-0125 (LHC)
570-827-0145 (Dental)

Kathleen Lamontagne, DMD
Phyllis Scott, MD
Michael Telehany, DDS
Kelly Carr, CRNP
Laura Brannaka, RDH
Kamryn Miller, RDH


Wellsboro LHC
7 Water Street, Wellsboro


Family Medicine:
Mon - Thu 7:00 am - 7:00 pm
Fridays 7:00 am - 5:00 pm
Saturdays 8:00 am - 4:30 pm

Chiropractic Services:
Mondays 7:00 am - 7:00 pm
Tuesdays 8:00 am - 4:00 pm
Wednesdays 7:00 am - 5:30 pm
Walk-in Care:
Mon - Fri 8:00 am - 4:30 pm

570-724-1010


Kyle Ungvarsky, MD
Steven Heffner, DC
James Biery, PA-C
Liz Koury, PA-C
Scott Kroll, CRNP
Allison Moss, PA-C

Elkland LHC
103 Forestview Drive, Elkland

Family Medicine:
Mon - Fri 8:00 am - 5:00 pm


Chiropractic Services:
Thursdays 8:00 am - 2:30 pm

814-258-5117

Steven Heffner, DC
Sara Ritchey, PA-C
Hana Sullivan, CRNP
Annie Sumrall, Pediatric CRNP


Mansfield LHC
416 South Main Street, Mansfield

Family Medicine:
Mon 7:00 am - 6:00 pm
Tues - Fri 7:00 am - 5:30 pm


Chiropractic Services:
Mondays 7:00 am - 6:00 pm
Tues - Thu 8:00 am - 5:00 pm

Walk-in Care:
Mon - Fri 7:30 am - 5:00 pm

570-662-2002


George Dy, MD
Yekalo Beyene, MD
Sarah Taylor, DC
James Biery, PA-C
Spencer Castle, CRNP
Angela Dixon, CRNP
Katie O'Reilly, CRNP

Westfield LHC
236 East Main Street, Westfield

Mon - Fri 8:30 am - 5:00 pm

814-367-5911


Mandy Spencer, PA-C
Laurel Behavioral Health Team

Troy LHC
45 Mud Creek Road, Troy


Family Medicine:
Mon - Thurs 8:00 am - 6:00 pm
Fridays 8:00 am - 5:00 pm

Dental Services:
Mon - Fri 8:00 am - 4:30 pm

570-297-3746


Adam J. Hainley, DMD
Amanda Blasz, PA-C
Daniel Branzburg, CRNP
Marcelinda Griffiths, CRNP
Todd Rudy, PA-C
Jenny Sparling, PMHNP
Maureen Strobel, CRNP
Linda Thorp, CRNP
Erin Barrett, RDH
Carmen Bates, RDH
Janee Overpeck, RDH
Andrea Pepper, RDH


Laurel Behavioral Health
Laurel Health & Wellness Center
40 West Wellsboro Street, Mansfield

Behavioral Health:
Mon & Thurs 8:00 am - 5:00 pm
Tues & Wed 8:00 am - 8:00 pm
Fridays 8:00 am - 4:30 pm

LHC Administration:
Mon - Fri 8:00 am - 5:00 pm

570-723-0620 (LBH)
570-662-1945 (Admin)

James E. Manning IV, MD
Gerald Cerrone, PhD
Jackie Wiand, Psychiatric PA-C
Kathryn Brodrick, ACSW, LCSW
Anne Anderegg, LCSW
Tyler Benelli, LCSW
Alyssa Hoffman, LCSW
Lori Makos, LCSW
Kristina Mielke, LCSW
Jenny Sparling, PMHNP

Laurel Pediatrics
1 B Main Street, Wellsboro

Mon - Fri 8:00 am - 5:00 pm



570-724-7100

Barry Clark, MD
Kate Abadi, PA-C

Pediatrics in the Valley:
Annie Sumrall, Pediatric CRNP
Elkland LHC & School-based Care
814-258-5117

Laurel Dental - Towanda
346 York Avenue, Towanda

Mon - Fri 8:00 am - 4:30 pm


570-828-3992

Lydia Hainley, DMD
Erin Barrett, RDH
Kelsie Davidson, RDH
Marion Jenkins, RDH