Want to love where you work? Enjoy a competitive salary, great benefits, and rewarding work at Laurel Health. Laurel locations include the Laurel Health Centers, Laurel Behavioral Health, Laurel Pediatrics, Laurel Health & Wellness Center, and Laurel Dental. To find the job that's right for you, review our current career opportunities below.
Our current positions section includes both clinical and administrative opportunities available throughout the system. To review our physician and APP openings, please see the provider opportunities section below and contact our recruiter Angela VanZile at vanzileam@upmc.edu.
Laurel Health fosters a diverse, inclusive workforce founded on compassion, respect, integrity, and dignity. We do not discriminate on basis of gender, race, creed, color, national origin, ancestry, age, sexual orientation, religious affiliation or lack thereof, family status, or disability in either the delivery of services or in our employment practices.
Current Position Openings
Office Assistant II (Wellsboro)
Laurel Behavioral Health is currently seeking a full-time office assistant (level II) to join its practice. Office assistants greet and register patients, process correspondence and billing information, coordinate provider schedules, inventory office supplies, verify patient information, and handle medical records requests. An associate degree or two years of progressively responsible clerical / secretarial experience required, preferably in a medical office setting. Enjoy rewarding work, a competitive salary, and great benefits. For more information, call 570-662-1950.
Staff Accountant (Administration Office)
Laurel Health Center administration is currently seeking a staff accountant to assist in the organization's finance department. Primary responsibilities: prepare and maintain financial records to track the organization's assets, liabilities, profit / loss analysis, tax liabilities, and other related financial activities; maintain monthly ledgers and balance sheets; and code invoices. Enjoy rewarding work, a competitive salary, and great benefits. For more information, call 570-662-1950.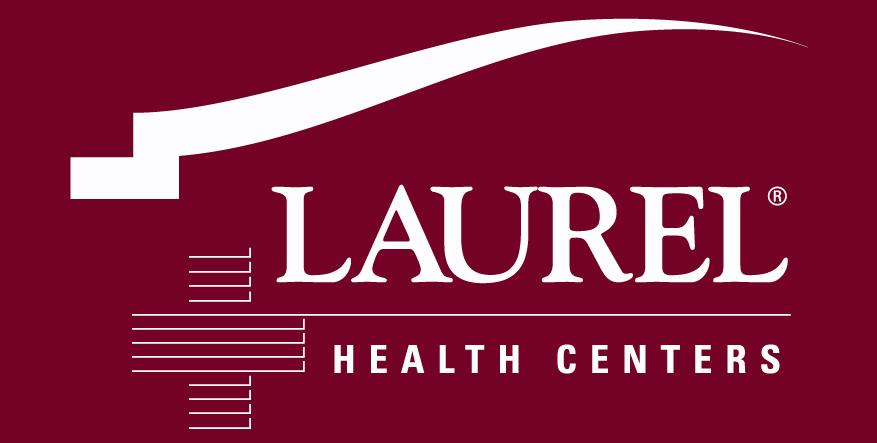 Blossburg LHC
6 Riverside Plaza

Mon - Fri 8:30 am - 5:00 pm

570-638-2174

Lara Jaussi, DO
Katie O'Reilly, CRNP


Lawrenceville LHC
32 East Lawrence Road


Family Medicine
Mon - Fri 8:30 am - 5:00 pm
Dental Services
Mon - Thu 8:00 am - 4:30 pm
Fridays 8:00 am - 12:00 pm

570-827-0125


Mark Molckovsky, MD
Phyllis Scott, MD
Michael Telehany, DDS
Kelly Carr, CS, MSN, FNP


Wellsboro LHC
7 Water Street


Mon - Thu 7:00 am - 7:00 pm
Fridays 7:00 am - 5:00 pm
Saturdays 8:00 am - 4:30 pm

570-724-1010


Edmund Guelig, MD
Guillermo Rodriguez, MD
Donald Sweeney, DO
Kyle Ungvarsky, MD
Liz Koury, PA-C
Olivia Mays, CRNP
Allison Moss, PA-C
Beth Weaver, CRNP

Elkland LHC
103 Forestview Drive

Mon - Fri 8:00 am - 5:00 pm

814-258-5117

Olufemi Awosika, MD
Sarah Taylor, DC
Sara Ritchey, PA-C
Annie Sumrall, Pediatric CRNP



Mansfield LHC
416 South Main Street

Family Medicine Services:
Mon - Thu 7:30 am - 6:00 pm
Fridays 8:30 am - 5:00 pm

Chiropractic Services:
Tues - Thu 7:00 am - 7:00 pm

570-662-2002


Maria Cruz, MD
George Dy, MD
Jennifer Gonzalez, DC
Sarah Taylor, DC
Angie Dixon, CRNP

Westfield LHC
236 East Main Street

Mon - Fri 7:30 am - 5:00 pm

814-367-5911


Jessica Zengerle, CRNP
Valley Provider Team

Laurel Pediatrics
1 B Main Street, Wellsboro

Mondays 8:00 am - 8:00 pm
Tues - Fri 8:00 am - 5:00 pm


570-724-7100

Barry Clark, MD
Kate Abadi, PA-C

Pediatrics in the Valley:
Annie Sumrall, Pediatric CRNP

Laurel Behavioral Health
114 East Avenue, Wellsboro

Mon, Thurs, Fri 8:00 am - 5:00 pm
Tues - Wed 8:00 am - 8:00 pm


570-723-0620


James E. Manning IV, MD
Gerald Cerrone, PhD
John McNassor, PhD
Jackie Wiand, PA-C
Kathryn Brodrick, ACSW, LCSW
Anne Anderegg, LCSW
Tyler Benelli, LCSW
Alyssa Hoffman, LCSW
Lori Makos, LCSW
Trisha McIlwain, LSW
Jonelle Brennan, RN

Laurel Health & Wellness Center
40 West Wellsboro Street, Mansfield

Administration
Mon - Fri 8:00 am - 4:30 pm

570-662-1974


North Penn Administration
Care Coordination Team