Mornings, Evenings, Weekends
All sites open Monday - Friday

1-833-LAURELHC (528-7354)
Call us for a free consultation
Extended evening hours in Wellsboro and Mansfield, PA.
Saturday appointments offered in Wellsboro.
Laurel Health puts patients first. Our award-winning medical staff takes the time to get to know you and your health needs; we pride ourselves on building lifelong relationships with our patients and collaborating with you on your care. At Laurel, you're more than your chart. You are dynamic and unique—and your care should be, too.
We listen. We care. We follow up.
Our compassionate staff put their dedication and expertise to work daily to improve your health and wellness. If you're looking for a new family medicine or specialty provider, browse our online provider directory below; providers are listed alphabetically by last name, and you can also search by service by clicking on the desired category. To make an appointment, call 1-833-LAURELHC (1-833-528-7354) or click here to visit our contact page for a full list of Laurel Health locations.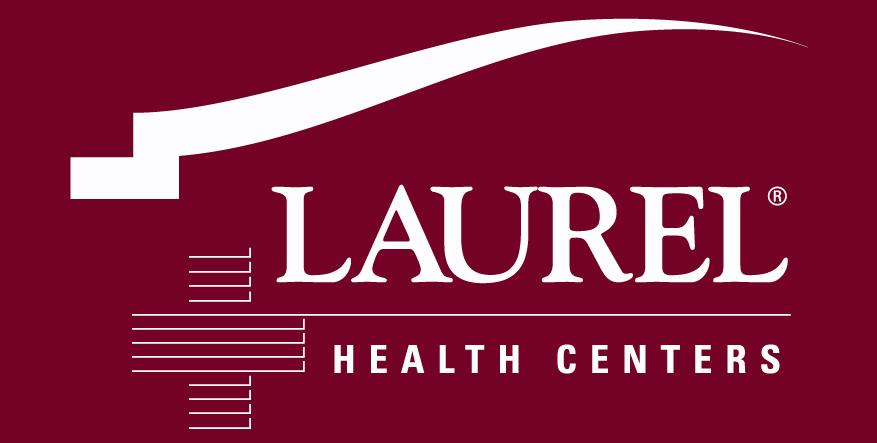 Blossburg LHC
6 Riverside Plaza
Laurel Dental - Blossburg
116 Seymour St.

Family Medicine (6 Riverside)
Mondays 8:30 am - 5:00 pm
Tues - Thus 8:00 am - 6:00 pm
Fridays 8:30 am - 5:00 pm
Dental Services (116 Seymour St)
Mon - Thu 8:00 am - 4:00 pm
Fridays 9:00 am - 12:00 pm

570-638-2174 (LHC)
570-638-3468 (Dental)

Lara Jaussi, DO
Stephen Ollock, DMD
Katie O'Reilly, CRNP


Lawrenceville LHC
32 East Lawrence Road


Family Medicine
Mon - Fri 8:30 am - 5:00 pm
Dental Services
Mon - Fri 8:00 am - 4:30 pm


570-827-0125


Mark Molckovsky, MD
Phyllis Scott, MD
Michael Telehany, DDS
Kelly Carr, CRNP


Wellsboro LHC
7 Water Street


Mon - Thu 7:00 am - 7:00 pm
Fridays 7:00 am - 5:00 pm
Saturdays 8:00 am - 4:30 pm

570-724-1010


Edmund Guelig, MD
Guillermo Rodriguez, MD
Donald Sweeney, DO
Kyle Ungvarsky, MD
James Biery, PA-C
Liz Koury, PA-C
Olivia Mays, CRNP
Allison Moss, PA-C
Scott Kroll, CRNP

Elkland LHC
103 Forestview Drive

Mon - Thus 8:00 am - 5:30 pm
Fridays 8:00 am - 5:00 pm

814-258-5117

Olufemi Awosika, MD
Steven Heffner, DC
Sara Ritchey, PA-C
Annie Sumrall, Pediatric CRNP



Mansfield LHC
416 South Main Street

Mon - Fri 8:30 am - 5:00 pm

570-662-2002


Maria Cruz, MD
George Dy, MD
James Biery, PA-C
Angela Dixon, CRNP
Linda Thorp, CRNP

Westfield LHC
236 East Main Street

Mon - Fri 8:30 am - 5:00 pm

814-367-5911


Olufemi Awosika, MD
Mark Molckovsky, MD
Sara Ritchey, PA-C
Annie Sumrall, Pediatric CRNP
Jon Vogler, PA-C
Valley Provider Team

Laurel Pediatrics
1 B Main Street, Wellsboro

Mondays 8:00 am - 8:00 pm
Tues - Fri 8:00 am - 5:00 pm


570-724-7100

Barry Clark, MD
Kate Abadi, PA-C

Pediatrics in the Valley:
Annie Sumrall, Pediatric CRNP
Elkland LHC & School-based Care
814-258-5117

Laurel Behavioral Health
114 East Avenue, Wellsboro

Mon, Thurs, Fri 8:00 am - 5:00 pm
Tues - Wed 8:00 am - 8:00 pm


570-723-0620


James E. Manning IV, MD
Gerald Cerrone, PhD
John McNassor, PhD
Jackie Wiand, PA-C
Kathryn Brodrick, ACSW, LCSW
Anne Anderegg, LCSW
Tyler Benelli, LCSW
Alyssa Hoffman, LCSW
Lori Makos, LCSW
Trisha McIlwain, LCSW
Jonelle Brennan, RN

Laurel Health & Wellness Center
40 W Wellsboro St., Mansfield

Administration
Mon - Fri 8:00 am - 4:30 pm
Chiropractic Services:
Mondays 7:00 am - 7:00 pm
Tues - Wed 7:00 am - 3:30 pm

570-662-1974 (Chiro)
570-662-1945 (Admin)

Steven Heffner, DC
Sarah Taylor, DC
North Penn Administration
Care Coordination Team
Chiropractic Services